Telecoms' secret plan to attack Net Neutrality.
Space crew of 6 prepares for 520 days in isolation as they simulate trip to Mars.
Stephen Baldwin gets nude for Jesus.
Signorile on outing those in power: "Every gay person who knows the truth about closeted antigay politicans has a responsibility to speak up…"
U.S. Department of Housing & Urban Development still has not implemented changes favoring LGBT families that it announced more than six months ago: "It would be nice to get updates just to let us know what's going on. We just haven't heard anything about it, so that just makes me concerned they're getting credit for something that doesn't even exist yet, and it's important that this actually happens and that they follow through."
Alan Ball teams up with Oprah for HBO film.
9-year-old boy stable after Libyan plane crash: "A Dutch boy who was the only survivor of a plane crash in Libya that killed 103 people was in stable condition on Thursday after undergoing surgery on his broken legs, according to hospital officials quoted by news agencies.
Ruben van Assouw, 9, from the city of Tilburg, was returning from a South African safari with his 11-year-old brother and their parents, his grandmother told a Dutch newspaper."
Xtina heads to Haiti.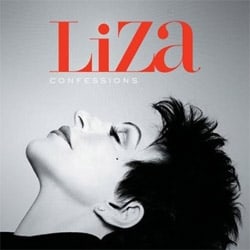 New Liza album on the way.
Breakthrough: Laser mapping to transform Mayan archeology.
Rogue satellite could kill the 'Lost' finale.
Kevin Sessums talks to Joy Behar about aging, Ann Coulter, and the secret to Ryan Seacrest's success: "He's cute…he was in the right place at the right time."
Courage Campaign Coalition launches national Equality Education Campaign: "Thursday morning, just two days from the two-year anniversary of the California Supreme Court's landmark decision to legalize same-sex marriage, some of the nation's leading voices from the faith, labor and LGBT communities will join with Courage Campaign Equality to launch an unprecedented national public education campaign for LGBT equality at a press conference in San Francisco."
Los Angeles votes to boycott Arizona.
BUTT magazine rests its tail for a bit.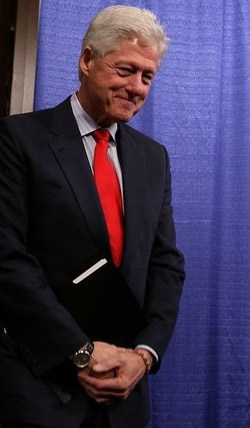 Bill Clinton raffles himself to pay off Hillary's campaign debt? "In an e-mail sent to millions of people who supported Hillary Clinton's White House campaign, the former President asks: "How would you like the chance to come up to New York and spend the day with me?" For those who would like the One-Day-With-Bill prize, an online donation of as little as $5 (£3) will buy them the chance."
Sean Penn to go to Cuba to discuss Milk, but not in time for a May 18 screening in Havana.
More male Cosmo celeb centerfolds.
Alpaca savagely beaten to death, dumped in barn in Ohio: "Two 17-year-old boys are charged in juvenile court with animal cruelty and other counts, and a 23-year-old woman is charged with complicity offenses. A judge has ruled that one of the teens should be tried as an adult, and a hearing on the other teen's status is scheduled Thursday."
Facebook privacy's "bewildering tangle of options".
Asheville, North Carolina rallies against anti-gay violence: "The group's pride was shown with banners and signs as hundreds marched and chanted through the streets of Asheville on Wednesday evening.
'We want safe streets,' said Samantha Soper, the rally's organizer. 'We don't want violence in our community no matter who you are. It's not just queer people, it's also the straight community here together.'
Soper said she decided to organize the march after several people said they have been the victims of recent gay bashings in the area. The crowd, filled with both straight and gay people, marched on Cumberland Avenue where a girl said she was recently taunted with gay slurs and hit in the face. Another man said he was attacked with a pipe on Haywood Road last week. The march ended at Pack Square with a rally."