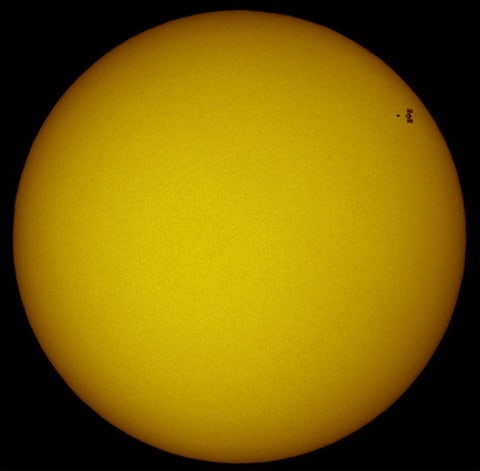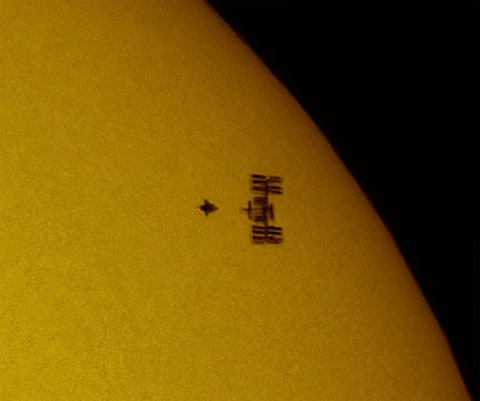 Photographer Thierry Legault shot this image of the Space Shuttle Atlantis docking with the International Space Station on Sunday, May 16. He had .54 seconds to shoot the image as that's the length of the transit. Check out a bigger version of it here.
Truly spectacular. Major shot, AFTER THE JUMP…
You may recall his past images of the Shuttle and Hubble, which I posted about a year ago.