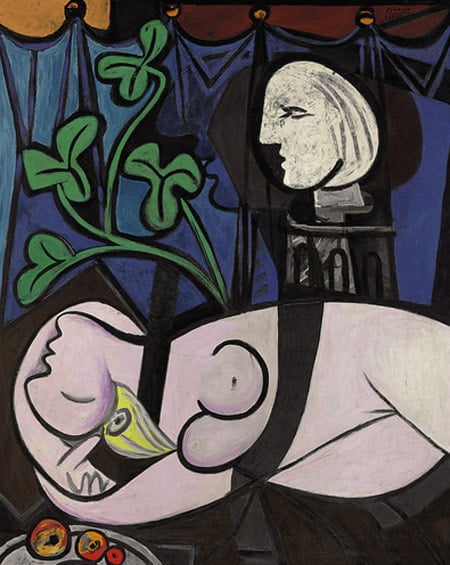 "Nude, Green Leaves, and Bust", a 1932 work by Pablo Picasso, last night became the most expensive painting ever sold at auction:
"In an overflowing salesroom at Christie's, six bidders vied for 'Nude, Green Leaves and Bust,' which depicts the artist's mistress Marie-Thérèse Walter, reclining naked. When the canvas last changed hands, in 1951, it sold for $19,800. But this time, 'Nude, Green Leaves and Bust' brought $106.5 million.
For 8 minutes and 6 seconds, bidding rose steadily, with five people still competing at $80 million. Nicholas Hall, of Christie's old master paintings department in New York, took the winning bid for an unidentified buyer."
The painting was part of the collection of the late L.A. philanthropist Frances Lasker Brody. Picasso painted it in a single day.