Nickie Antonio, an out lesbian, won the Democratic primary in the District 13 Ohio State House race last night, the Victory Fund reports. Antonio has no Republican opponents and is expected to win the election this November: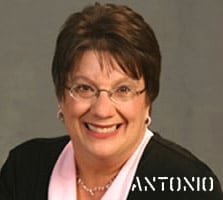 "Now in her second term on the Lakewood City Council, Antonio said, 'I'm very thankful for the support of the Victory Fund. I'm proud of their endorsement, and they really put their hearts into this campaign. Like me, they believe that Ohio will benefit from having diverse voices in government that truly represent everybody in our state.'"
Northeast Ohio LGBT magazine Spangle reports:
"The longtime LGBT activist is a multi-degree Cleveland State grad, and has a history of advocacy in fields from HIV/AIDS to women's issues.
Reached at her victory party tonight, Antonio had this to say: 'We ran a very honorable, hardworking campaign. I'm very proud of the campaign that we had. We talked about 'radical' issues of jobs, education and healthy communities. Obviously it resonated with people.'
On the subject of her very likely role as the first out LGBT elected state official: 'I'm really proud to be the first person from the LGBT community to run proudly and openly and be poised to make history this November … We're one step closer to making history, and it's about damn time. We're way over, but it's definitely time.'"