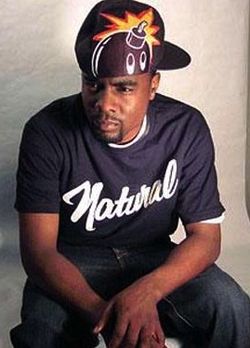 Rapper Wale has been accused of being homophobic, this after pulling out of this month's upcoming DC Black Pride event.
Earl Fowlkes, a DC Black Pride board member, tells Metro Weekly: ''What happened is that when the first blast went out that Wale wasgoing to be at Black Pride he got cold feet, and his agent first saidWale wasn't available because he had to do family stuff. Then we gotanother e-mail saying he didn't know what kind of event this was whenhe agreed to it.''
Wale's agent sent an e-mail to the group claiming they were misled about the nature of the event.
But Fowlkes isn't buying it: "We said, 'We told you up front, how could we hide that DC Black Prideis LGBT? They just said he couldn't do it. So itbasically is homophobia rearing its ugly head once again, and on our20th anniversary, it's really sad.''
As most celebrities naturally do these days, Wale has taken to Twitter in order to tell his side of the story. A few of his many tweets about the incident:
''How do people read publications and run with WHATEVER is said.jus because its said/written ..I don't get it."

''I didn't even know bout a show..I have done 48 shows this year..and I haven't booked one personally…ya smell me''

''Some ppl love a 'story'.. Sooo bad that they'll turn people against u..its sad, so u get ur story , in turn, u turn ppl against me?"
Watch Wale's video for his song "Chillin'," featuring Lady Gaga, AFTER THE JUMP.