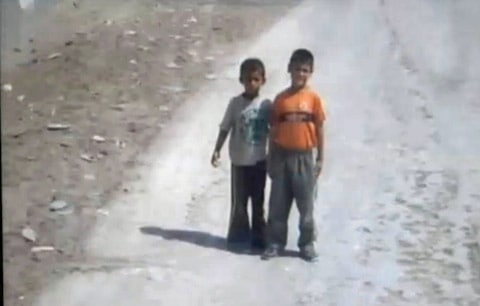 Yesterday I posted a news report regarding a video shot by a U.S. soldier in which he taunted a pair of Iraqi children, asking them if they were gay and had gay sex, and if they were going to grow up to be terrorists.
That soldier is now under investigation:
"Spc. Robert A. Rodriguez, who is based at Fort Wainwright in Fairbanks, was ordered to remove the video from his site, Army spokesman Maj. Bill Coppernoll said Monday.'The incident is currently under investigation, and the Army will take appropriate action based on the findings of the investigation,' he said.It wasn't immediately clear if Rodriguez shot the video or just posted it, and discovering that will be part of the Army's investigation, Coppernoll said.The video is 'disgraceful and clearly inconsistent' with standards expected of every soldier, he said."
Said Tim Stallard, a spokesman for Alaskans Together for Equality: "For anybody to be so cruel and disrespectful to children of any country but especially a country that we are occupying is really disgraceful and repugnant. It's ugly, as well, and it's sorry to see anybody expressing such unfortunate and strong bias against gay people."
Watch the news report, AFTER THE JUMP…