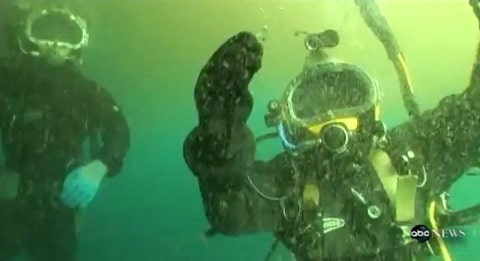 Sam Champion and Philippe Cousteau, Jr. went diving inside the oil spill to give people a different perspective of the disaster.
Watch, AFTER THE JUMP…
And here's more on BP trying to cover up what they wrought: "According to two surviving crew members of the Deepwater Horizon, oil workers from the rig were held in seclusion on the open water for up to two days after the April 20 explosion, while attorneys attempted to convince them to sign legal documents stating that they were unharmed by the incident. The men claim that they were forbidden from having any contact with concerned loved ones during that time, and were told they would not be able to go home until they signed the documents they were presented with."