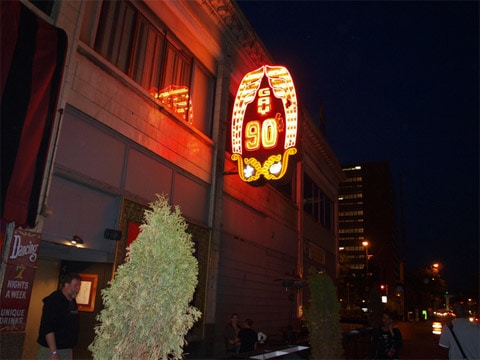 Two people were shot outside Gay 90's nightclub in Minneapolis early this morning, WCCO reports:
"Police said the shootings happened at the intersection of 5th Street South and Hennepin Avenue at about 2 a.m.
One of the victims was found in the parking lot next to the Gay 90s nightclub, and the other went to the the police station for help.
Both were taken to the hospital and are expected to survive their injuries.
Police are still searching for the person responsible for the shooting, and are investigating reports that someone may have shot from a vehicle."
(image resedabear/flickr)