Maine Republican party adopts Tea Party platform.

amfAR consortium to speed search for AIDS cure. "We believe that a collaborative research effort has the potential to dramatically accelerate the search for a cure."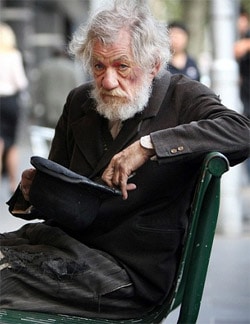 Ian McKellen offered $1 dollar after being mistaken for homeless person.

Cynthia Nixon calls girlfriend Christine Marinoni "a short man with boobs."

Cheyenne Jackson and Michael Urie slam Newsweek writer Ramin Setoodeh for article on how gays can't play straights. Cheyenne: ''That's because when straight actors play gay, they're so 'brave.' Why is it so f*cking 'brave'? It's a part and he's a good actor. I hope we can get to the day where the best actor gets the part. End of story.''

"Complete the danged fence": John McCain is an a-hole.

Uganda panel recommends "kill the gays" bill be withdrawn from parliament.

Allen Ginsburg photography exhibit de-gayed at National Gallery of Art: "If the image of a young Peter Orlovsky cartwheeling nude in tall grass by a pond speaks for itself, his relationship to Ginsberg remains a mystery to viewers. Typical of the museums cowering in the shadow of the Capitol, with one hand they write on the wall about the Beats' "sexual openness" and with the other hand they erase every trace of it from their visitors' gaze."

More on the new Queer Eye – N'Sync couple.

First look at Jason Momoa as the new Conan the Barbarian.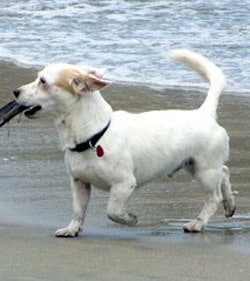 Delta Airlines offers passenger $200 after losing his dog.

Gay couple traveling Europe to find a mate for their dog.

David Hockney has upgraded from the iPhone to the iPad.

Apple requiring magazines to censor nipples for iPad editions? "A Dazed and Confused insider revealed that the mag's iPad edition has been nicknamed the Iran edition by the people putting it together, given the parallels between censorship in the Muslim theocracy and the iTunes store."

Marquette University President Father Robert Wild defends rescinding job to lesbian candidate: "I want to say it strongly, clearly and directly, [the reason for rescinding the position was] not about sexual identity. We have a variety of men and women here who are homosexual who work in all sorts of venues in this university, holding a variety of positions. They do great work, they make a valuable contribution to this institution."

John Barrowman wants his lamp rubbed.

MOMA performance artist Marina Abramovic is bringing people to tears with her "presence". Gallery. Meet the man who sat with her 14 times.

Singapore LGBT activist group Pink Dot plans major 'Family' event this Saturday.

New Tumblr blog: Shit my kids ruined.

Slider phone makes BlackBerry lovers cream in their pants.

Shannon Donnelly interviews the naked men of Chatroulette.

Lindsay Lohan and Avril Lavigne throw down.

Ben Brantley reviews The Kid: "This message is transmitted with a consistency and a thoroughness that are rare in contemporary musicals. In following the not-so-winding road of the adoption process for Dan and Terry — who are brought together with the 16-year-old pregnant (and homeless) Melissa (Jeannine Frumess) — 'The Kid' moves at a gentle, uninterrupted canter. Mr. Monroe's score feels like one sustained, simmering vamp, threatening to break out into different full-fledged pastiche styles (from disco revelry to torch ballads), but always pulling back at the last minute."