(via gawker)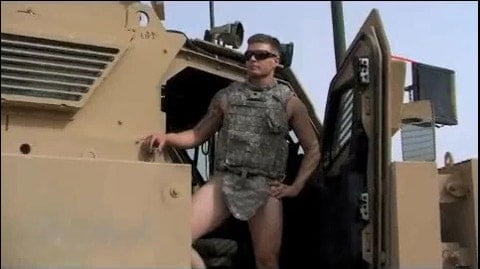 Popped collars, go-go dancing atop heavy equipment, nudity, lip-dubbing in the showers. These are all things to be extremely concerned about if gays are allowed to serve openly in the military!
Though it appears the straight guys have beat them to it.
Writes the video's creator:
"Created by Codey Wilson and his elite step team of volunteers. Don't give us a hard time for this, please? We're just a few good men trying to enjoy ourselves and get this deployment over with. No one is gay… that we know of. Not that there is anything wrong with that! (political correctness) As a young aspiring film maker I was forced to release this early due to our friend in Afghans high school lip sinked music video. You know you love it. Enjoy it. Spread it. Live it. Lastly, ignore the copy cats that will soon follow and keep your taste for original creativity. Much love from the east!"
Watch, AFTER THE JUMP…