Strip-o-Poly: Dancers bare all on Broadway.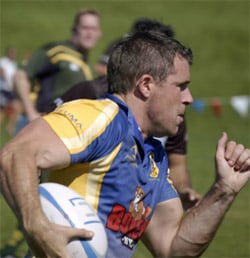 NYC's Gotham Knights win Bingham Cup rugby tournament: "The New York City squad beat two-time defending champion Sydney Convicts, 18-15, to win the fifth Bingham Cup, held in Minneapolis."

Lady Gaga, nearly naked with automatic weapon, for cover of Rolling Stone.

Constance McMillen to attend White House LGBT reception.

Watch: Jonathan Groff's first headlining concert ever, at Joe's Pub.

Asteroid-hunting telescope facility put into service in Hawaii: "The Pan-STARRS 1 telescope will map large portions of the sky each night to track not only close space objects, but also exploding stars (supernovae).
The telescope has been taking science data for six months but is now operating from dusk-dawn each night.
Pan-STARRS 1 (PS1) is expected to map one-sixth of the sky every month.
The facility boasts a huge digital camera: a 1,400 megapixel (1.4 gigapixel) device that can photograph an area of the sky as large as 36 full Moons in a single exposure."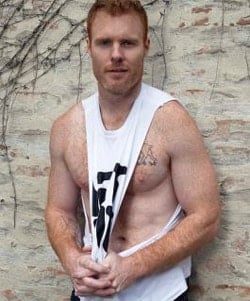 Hercules and Love Affair announce summer tour dates.

Hundreds come out for second Gay Pride in Beijing.

Police in Tel Aviv to summon 1,000 people for questioning following discovery of clue in 2009 Gay Center shooting: "The investigation of the attack, in which a gunman killed two people, was placed under a gag order since its occurrence almost a year ago.
But it appears that new evidence has emerged from laboratory tests, which uncovered an element shared by thousands of Israelis.
Police mapped out the population, and filtered out a thousand people with whom they intend to speak personally and test."

Ousted Boy Scout testifies in Philadelphia trial.

Justin Timberlake goes white for Givenchy.

Florida sees growing number of openly gay elected officials, candidates: "Gay activists and political analysts think their ranks could swell with this year's elections. By the time candidates finished qualifying for office Friday, there were openly gay candidates in South Florida running for the state House, state Senate and Congress. There's also a transgender congressional candidate."

Is this a proper use of Twitter? Utah's Attorney General Mark Shurtleff tweeted that he gave the go-ahead for firing squad execution of death row inmate.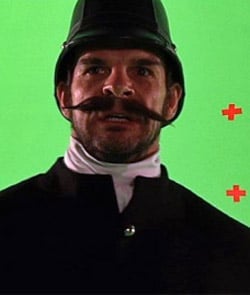 Gay rugby icon Ian Roberts begins shooting outlaw adventure film.

RuPaul's Drag U to premiere on July 19.

Savannah gay beating victim denies he used racial slur in previous incident: "Kieran Daly, 26, said in a prepared statement Saturday night the allegations 'are entirely false.'
A Port Wentworth police report released Saturday stated Daly was charged in the January incident with aggressive driving, battery and affray. He uttered the slurs toward another driver, which led to an exchange of punches, the report stated."

Male model fix: David Jensen.

Beenie Man replaces Snoop Dogg at Dutch festival…

Gay former Polish Prime Minister and twin of the late President, Jaroslaw Kaczynski in presidential run-off with opponent: "Results show the interim president and parliament speaker, Bronislaw Komorowski, is leading Kaczynski's identical twin, Jaroslaw Kaczynski. But Komorowski appeared to fall short of the 50 percent needed for outright victory.
The two leaders must now go head-to-head in a runoff vote on July 4, without eight other candidates who ran Sunday."