(clip, screenshot via square hippies)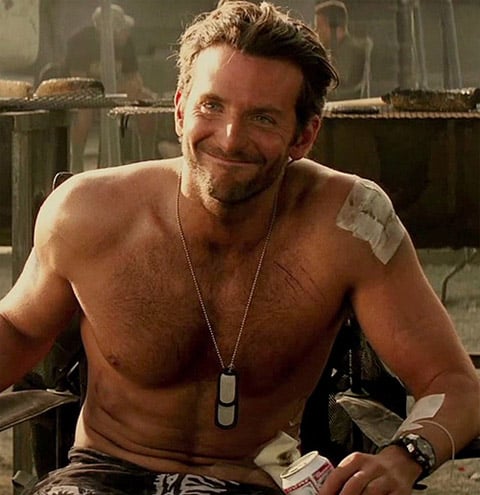 Bradley Cooper talks to Details about his A-Team physique: 
"As the movie progressed, I got in increasingly better shape. There's this one fight scene with Liam Neeson toward the end, where it's, like, the apex of the work … I swear to God, it looked like my head was digitally superimposed onto someone else's body. I was like, 'This cannot be me—that's the way I look?' … 'Cause as a kid I only fantasized about looking that way. Remember Soloflex commercials? That was huge when I was a kid. It was like, 'I wanna be the Soloflex guy. Mom, can we get the Soloflex?'"
I wanted to be the Soloflex guy too. And I also wanted the Soloflex guy. Here's a refresher, and here.
Cooper better stop with that chit-chat. Mr. T might come after him for talking too gay.
A beefy A-Team Cooper clip, AFTER THE JUMP…