NYT: Marriage: A basic civil right.

Blade: Obama earns mixed reviews on LGBT progress.

Conservative Prime Minister David Cameron to hold first Pride celebration at a Tory 10 Downing Street: "It will be one of the first receptions held by the new prime minister and it is understood the attendees will include gay charities, equality campaigners, celebrities, gay businessmen and women and the pink press."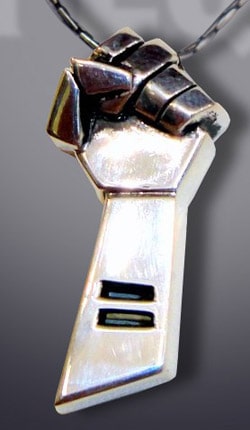 Jewelry designer takes fight for equality to your neck.

13-year-old learns it's not okay to say the word "cunt" on the Today show.

Mass death of 12,000 endangered saiga antelope in Kazakhstan.

Gay nightclub opening in downtown Albuquerque, New Mexico.

ACLU gets involved in case of bullied Arizona teen who says school is ignoring anti-gay threats to him: "There are a lot of teachers that when people say 'you're gay', or they call me a faggot or even some death threats have been made to me in classroom. I do see teachers, they hear it and everything and they choose not to intervene."

Senator Scott Brown (R-MA) says he won't filibuster DADT.

Massachusetts lawmakers sign letter urging end to gay ban on blood donation: "Senator John Kerry, Democrat of Massachusetts, Representative Michael E. Capuano, Democrat of Somerville, and Representative Barney Frank, Democrat of Newton — along with 38 other lawmakers — signed a letter this week urging the government to discard the policy.
'This is blood that could save lives,' Kerry said in testimony on the first of two days of hearings by the committee at the Department of Health and Human Services that advises the department on blood donation policy."

T.R. Knight to star in David Mamet play on Broadway.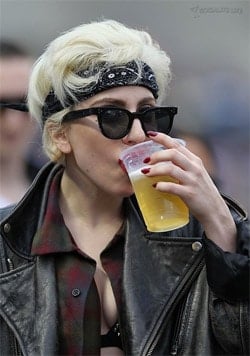 Lady Gaga has a beer, responds to criticism of "Alejandro".

Point Foundation announces 2010 Scholar Class: "After an extensive six-month selection process, Point chose this year's diverse group of 25 undergraduate and graduate Point Scholarship recipients from more than 1,641 completed applications. Additionally, each of the 11 finalists not becoming Point Scholars received a $500 honorarium to recognize their accomplishments."

NYT says no to the word "tweet".

British Columbia couple shut down B&B rather than have to serve gays.

Broadway revival of Hair to close at the end of the month: "The current Broadway staging of 1960s flower-power tuner "Hair" will shutter on June 27.
Production, which began performances at the Al Hirschfeld Theater in March 6, 2009, saw sales snowball impressively in its initial months on the boards, particularly after its 2009 Tony win for musical revival.
Weekly B.O. topped $1 million regularly over the summer, and by August the show had swiftly recouped its $5.76 million capitalization costs.
In recent weeks, however, receipts have dropped notably, with the past couple of months seeing tallies hover in the shallow end of $400,000 or sometimes lower."

Teenager claims Jodie Foster attacked him: "She came after him, poked him in the chest and said, 'Do you even have a mother you slime ball?'"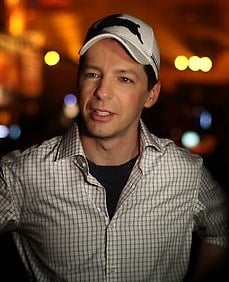 Sean Hayes chats about doing the Tony awards.

Kylie Minogue takes her big orgy to Germany.

UK married policeman had secret gay sex life, used police computers to look up information on his conquests…

Stand Together: A community art project for youth, by youth.

Gay couples gain in Violence Against Women Act.

Log Cabin Republicans to hold Tea Bag Toss at L.A. Pride: "We had to know if this was for real, so we got a hold of Scott Schmidt, president of of Log Cabin-Los Angeles.
He said it was part of their effort to reach out the LGBT community, and, "We figured this year we ought to take it up a notch and do something that is engaging and somewhat amusing and shows that we can even laugh at ourselves."
And the three open-mouthed politicos? Those would be Attorney General and Democratic gubernatorial nominee Jerry Brown, Speaker of the House Nancy Pelosi and former Vice Presidential nominee Sarah Palin.
Schmidt said including Palin was an attempt to be nonpartisan and he noted that she raised the sales tax while mayor of Wasilla, Alaska."