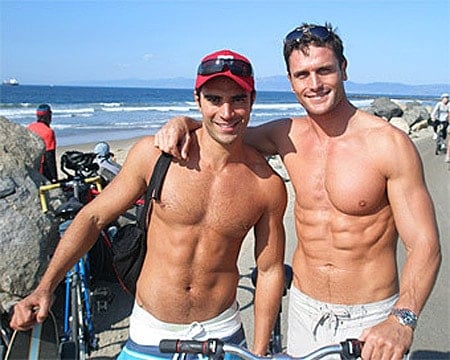 The cast of the NYC "gay housewives" show has been revealed by Gawker.
They write:  "And it's filled with just the fame-hungry, attractive, horrible people you could have imagined. They're all models! This is going to be a fantastic mess.
The show, which was initially called Kept, is now tentatively being called The A List and is scheduled to air on Logo sometime this fall after taping in NYC this summer."
Included are Reichen Lehmkuhl and his model boyfriend Rodiney Santiago, photographer Mike Ruiz, somebody named Austin A. who is supposedly a model, former model turned modeling agent Derek Saathoff, and a hair salon owner named Ryan.
Gawker has more details…