National Organization for Marriage (NOM) loses appeal in Maine.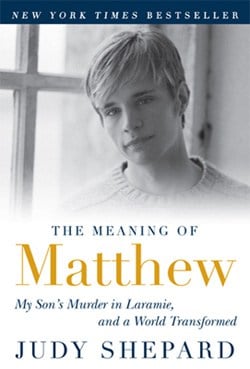 Judy Shepard memoir nixed from university reading program for being homophobic?

Tom Cruise gushes on David Beckham: "I really admire David Beckham as a person, father, husband and athlete. He's absolutely fantastic. He's got a great competitive spirit and he's a tireless worker with a clear mind and a solid body." Especially a solid body.

Massive flow of bullshit continues to flow from BP headquarters. "Though no one knows exactly how much of the dangerous bullshit is currently gushing from BP headquarters, estimates put the number at somewhere between 25,000 and 70,000 words a day."

AIDS Drug Assistance Program threatened by specter of Tea Party challengers.

WATCH: The first 13 minutes of Jersey Shore season 2.

Gay rights poised to become wedge issue in Georgia gubernatorial race.

Lady Gaga makes a fashion statement at her sister's graduation.

Madrid Pride cancels invitation to Israeli officials over flotilla incident: "The Israeli delegation, made up of members of the LGBT association and the Foreign Ministry, was scheduled to run an Israeli 'bus' in the parade, for the first time since its establishment.
But the delegation has recently received hints from Spain that their arrival may cause anger among local pro-Palestinian groups, which may require excess security and, more importantly, cause a lot of embarrassment."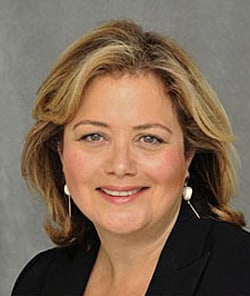 Huffington Post cuts ties with Hilary Rosen for taking consulting job with BP. "Hilary is no longer our Washington Editor at Large, a mutual decision we recently reached given her involvement with BP. However, we still have a great personal relationship. And, of course, Hilary's work with BP has had zero effect on our coverage of the company or the disaster in the gulf. Comprehensive and hard-hitting, our coverage speaks for itself."

Ryan Gosling eats pizza, looks fine while doing so.

Robbie Williams and Gary Barlow to release duet single: "The single, titled Shame, has been written by the pair and will be released on 4 October."

SF Appeal looks at the problem of gay hook-up violence…

Little Britain's Matt Lucas scores role on Glee.

As does John Stamos — who will be cleaning teeth!

Apple under investigation for weird questions during sales of iPads to Asians.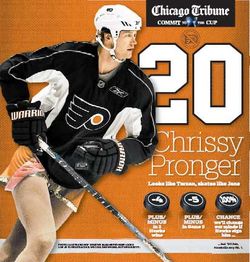 Chicago Tribune ridicules Flyers hockey player Chris Pronger by putting him in a women's skirt.

Gay men attacked in Windsor, Ontario.

Grand Rapids Community College trustee opposes funds for theatre group because it once performed Terrence McNally's Corpus Christi about gay Jesus Christ.

Sun floats Taliban HIV-bomb story.

Judge drops bioterrorism charge in HIV-infected Detroit man's defense case: "'People didn't take the time to investigate properly and understand what HIV is,' Allen told reporters. 'It's not a death sentence. I'm not dying. I'm living. People need to stop hating people with HIV. This disease can happen to anyone.' Allen is accused of biting his neighbor, Winfred Fernandis Jr., on the lip during an altercation over a football in Allen's driveway. Prosecutors say Allen was the lone attacker. But Allen's attorney, James L. Galen Jr., said Allen was the victim, and was attacked by Fernandis and members of Fernandis' family because he's gay."