Lisa Keen reports that the Senate GOP is searching for possible allies in a filibuster of "Don't Ask, Don't Tell" repeal when the measure comes up, which could be as soon as June 18 according to Servicemembers Legal Defense Network.
Writes Keen: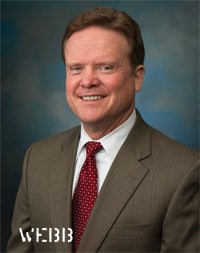 "Republicans are reportedly scouring for filibuster votes against the Don't Ask Don't Tell repeal and are expected to focus their efforts on winning over Democrats Jim Webb of Virginia and Mark Pryor of Arkansas.

And The Hill newspaper reported Monday that, in the alternative, some Republicans may try to amend the repeal language to require that—not just Joint Chiefs of Staff Chairman Admiral Mike Mullen but also—the chiefs of all branches of service certify the readiness of troops in order for repeal to take effect.

Such an amendment, if approved, would likely create a big hurdle for repeal because several of the branch chiefs have made very public their opposition to repeal.
Other potential timelines for debate: 
"The Senate takes a recess on July 4 and returns Monday, July 12. The Senate then takes recess from August 9 through September 10. Senator Carl Levin (D-Mich.), chairman of the Armed Services Committee, has said he thinks the DOD authorization bill will likely come up before the July 4 recess or the August 9 summer recess."