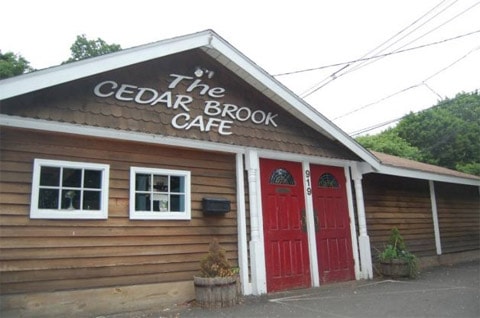 I'm not sure it's the oldest gay bar in the nation, but it's been operating for 71 years in Fairfield County, Connecticut, and it's closing shop:
"Clem Bellairs, who has owned the club for 12 years, said his reasons for closing the Cedar Brook were financial.
'The landlord died and the people who bought it doubled my rent,' he said. 'I can't afford it anymore.'
Bellairs, 57, bought the club in 1998 after going there since he was 21.
'It was closing down and they were going to turn it into a strip mall,' he said. 'I wanted to see it stay alive.'
According to Dan Woog, author of School's Out: The Impact of Gay and Lesbian Issues on America's Schools, the Cedar Brook has played an important role within the lesbian, gay, bisexual, and transgender (LGBT) community for many years.
'In the early days, when bars were the only place gay people could congregate, it was a refuge,' he said. 'In the 1970s, when gay people came out more publicly, it was the center of Fairfield County gay life. In the 1980s, when more women started going, it helped bring the gay and lesbian communities closer together. Always, it was a rite of passage for young people — for many, their first introduction to the gay community.'"