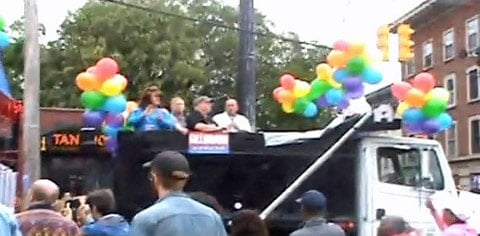 It's not clear what horrific act happened in between, according to the Times-Union:
"The man, Louis Stelling, 30, of Albany, suffered bleeding on the brain and bruising across his body, said Detective James Miller, an Albany police spokesman.
He said Stelling, now in stable condition, initially sustained injuries that were considered life-threatening.
The cause of the injuries was not immediately known, Miller said.
He said Stelling called his brother around 9 p.m. Sunday and said he was headed home. Stelling had been at the Capital Pride 2010 Parade and Festival, which is held in the park by the Capital District Gay and Lesbian Community Council to conclude Gay Pride Week.
When Stelling did not show up, the brother reported him missing, Miller said.
Stelling later arrived at the emergency room of the hospital."
Police are looking into it. More as it develops…