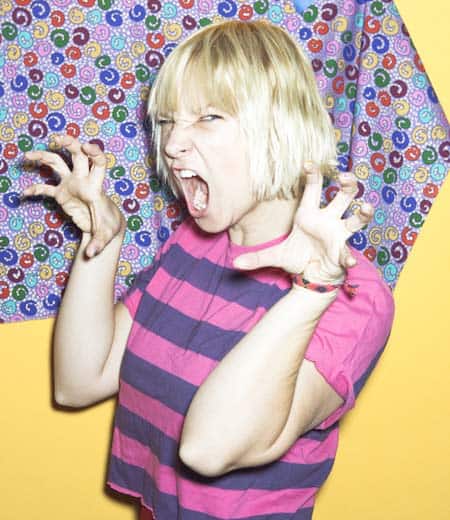 Modern Tonic — a daily newsletter that delivers gay-approved pop culture gems (before they've been co-opted by everyone else) — presents a weekly music update here on Towleroad.

TODAY'S FEATURED NEW RELEASES: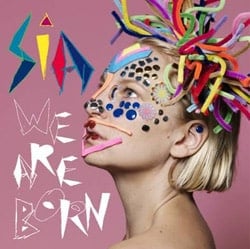 It's jarring, if not downright perverse, that Sia's latest release We Are Born opens with android voices of children repeating the title over and over before a snaky groove kicks her fourth album into overdrive. This is not the Sia whose "Breathe Me" anchored the emotional finale of Six Feet Under, nor the Sia who soundtracks rom-coms and Grey's Anatomy break-ups. If you want to hear Sia the balladeer, seek out her contributions to Christina Aguilera's Bionic. Though there are a few down-tempo tracks (the 50's vibe of "Be Good to Me" stands out), We Are Born is mostly a kicky, playful romp full of buoyant beats ("Stop Trying"), Chic-disco-guitar, left-field surprises (the toy piano and cheerleader handclaps of "Bring Night") and an eclectic cover (Madonna's "Oh Father"). It was influenced by her relationship with JD Samson of Le Tigre and — like Alison Goldfrapp earlier this year — it seems Sia's lesbian love has given birth to her inner pop starlet.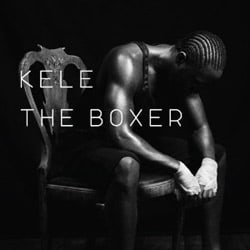 When Kele Okereke took a sabbatical from his alt-rock group Bloc Party, he planned to spend his downtime decorating his flat. Instead, he kick-boxed his way to a sinewy hard-body and worked up the 10 electro-influenced tracks of his crushing solo debut The Boxer. We are, unabashedly, crazy about both of them. The Boxer comes out fighting with "Walk Tall." Surrounded by buzzsaw synths and military drums, Kele (pr. Kelly) chants: "I don't know what you've been told / It starts now / Walk tall! Walk Tall!" It's an anthem of fierce gay pride from the out singer. First single "Tenderoni" invades the dance floor with jittery abandon as Kele prowls for young prey. "All the Things I Could Never Say" meshes the club sounds of Björk's Post to the spacious melodies of Vespertine. Throughout, guitars are submissive to keyboards, but when they do arrive on "Unholy Thoughts" it's a Cure-ious blend of minor-key delights. Yet the rest of The Boxer is major. We have no idea what his flat looks like, but both his body and The Boxer are striking indeed.

MUSIC NEWS:

The Scissor Sisters cover Kylie's current single "All the Lovers" for BBC Radio 1's Live Lounge.

Young pop singer Charice has been confirmed as the latest addition to Glee's second season cast.

Singer-songwriter Vanessa Carlton comes out as bisexual at Nashville Pride.

Michael Jackson has generated $1 billion in sales revenue in the year since his death, including 33 million albums worldwide. According to an article in the Wall Street Journal, Sony Music is planning an album of previously unreleased recordings for later this year.
 



It's official: Google music downloads coming later this year.

Details of the refinements made to the music and video areas of Apple's iOS 4.

Eminem defends gay marriage: "Everyone should have the chance to be equally miserable."

Janelle Monae covers 1936 classic "Smile."

TODAY'S NEW RELEASES: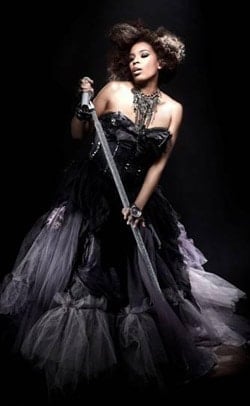 Titling your fifth album The Sellout may seem like an act of wish fulfillment for Macy Gray, whose career has seen better days. But her latest reminds us why the raspy voiced hellion is worth our time, especially on the glam-rock headbanger "Kissed It" with Velvet Revolver.
Eminem, the angriest white man in the world, is in Recovery on his seventh album, but that's a seriously shady claim for these 17 scathing jams from the best rapper of his generation. With help from Pink ("Won't Back Down") and Rihanna (the next single "Love the Way You Lie").
She comes across like Ke$ha's European sister, but American/French artist Uffie's smarter, sexier, and crazier on her debut Sex Dreams and Denim Jeans. 
The most famous performance artist in the universe — unless Lady Gaga counts — Laurie Anderson returns with Homeland, her seventh studio album of surreal and politically pungent observations on the American dream.
 
Cyndi Lauper steps away from the club floor to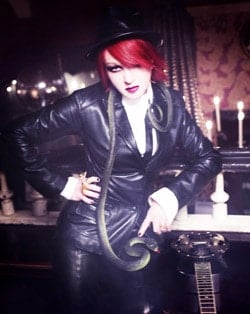 get down at the juke-joint on Memphis Blues, 11 swamp-stomping numbers with authentic help from Allen Toussaint, Ann Peebles and Johnny Lang.
Also released:  Miley Cyrus — Can't Be Tamed; Diskjokke — En Find Tid; Cast Recording — Promises, Promises; Ozzy Osbourne — Scream; The Roots — How I Got Over; Stars — The Five Ghosts; Steve Mason — Boys Outside
Don Diabo — "Who's Your Daddy"
Um, the answer to the title question is — we hope — this Dutch DJ/producer who implores us to "shake shake shake your hunny bun bun" in a video filled with so many strobe effects we're practically having a seizure. Is it hot in here or is it Don Diablo?

Hey Champ — "Neverest" (video nsfw)
The Illinois trio translates their squishy New Wave number into a sci-fi parable wherein dancing porn stars have their enormous breasts transformed into dolphins by a kinky overlord. What does it all mean? Interpretations welcome.
 
Lissie — "When I'm Alone"
Another artist from Illinois, this one's a folksy, soulful songwriter who performs the bulk of her spry love song in a barn riddled with bullet holes. From her forthcoming debut Catching a Tiger.
 
Uffie ftrg. Pharrell Williams — "ADD SUV"
The Miami-born, Hong Kong-raised. Paris-based electro artist gets an assist from Pharrell Williams (raps) and Gallic-producer Mirwais on this comic book crazy clip. From her debut Sex Dreams and Denim Jeans.