Syria arrests more than 25 men at gay parties…

Julia Gillard, the new Australian Prime Minister, does not support marriage equality.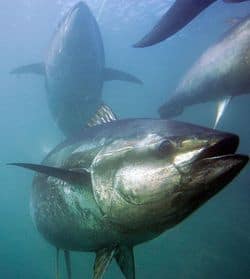 Endangered status sought for bluefin tuna.

80's singers Tiffany and Debbie Gibson to co-star in sequel to Mega Shark vs. Giant Octopus. Not kidding.

GLAAD targets ABC, The View for lies and distortions about African-American gay men. "While discussing the FDA's ban that prevents gay and bisexual men from donating blood, Shepherd and Hughley communicated misinformation about the causes of increased HIV rates among African American women and used the phrase "down low" to describe men who have sex with men but publicly identify as heterosexual."

Q&A with Scissor Sisters' Ana Matronic.

LGBT youth included in White House plan to end homelessness. U.S. Housing & Urban Development Secretary Shaun Donavan: "What I would say is so many of those at risk of homelessness are marginalized in various ways. As we've seen with youth, those who age out of foster care … [and] who are ostracized and targeted because of their gender identity or sexual orientation are one of the populations that are at increased risk for homelessness.  So everyone has a stake in making sure that those who are at risk of homelessness, including those targeted because of their gender identity and sexual orientation, need to be part of this effort, and they are."

Madonna in drag.

GOP Baptist St. Petersburg, Florida mayor to check out Gay Pride parade.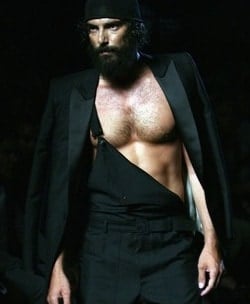 Beards hit the runway in Milan.

European Court of Human Rights: States are not obliged to allow gay marriage. "In a key judgment issued today, the European Court of Human Rights ruled on a complaint of a homosexual couple in Austria who were denied the right to marry. Although very recently (January 2010) Austria created the possibility to enter into a Registered Partnership for same-sex couples, marriage still is not possible. The applicants in this case, Schalk and Kopf, complained both under article 12 (right to marry) and article 14 (prohibition of discrimination) in conjunction with article 8 (right to private and family life)."

A preview of James Franco's art exhibit, in which he attempts the fine art of teabagging.

A peek inside the new A&F Quarterly.

Anti-gay Minnesota pastor exposed after attending support group for those struggling with same-sex attraction will keep his job: "Church officials, however, said Wednesday that the Rev. Tom Brock likely will return to the pulpit at Hope Lutheran Church because he acted in accordance with his faith by attending the group."

Howard Stern hated The Real L Word.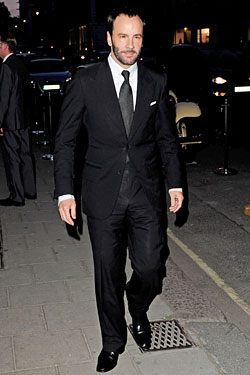 Ford: Second film in the works…

Gretchen Carlson: just like the President.

New York's Gay Men's Health Crisis (GMHC) signs lease for new space in far westside garment district: "…not everyone is thrilled about the move.
'It's a big step down from a wonderful space that was very well-located and very prestigious,' said GMHC co-founder Dr. Larry Mass, according to New York magazine.
Critics of the move pointed to the recent departure of St. Vincent's Hospital from the area as another reason the center should not move.
Another co-founder, Larry Kramer, called the move 'ridiculous, sad, tragic and a great loss,' New York magazine said."

Mehcad Brooks tries on some swimsuits for GQ.

Get it off me: Kids frolic on oil-soaked Florida beach.

Watch: Alek Trebek sings entire Jeopardy category in autotune.

Canadian couple's landlord tore up their lease over fear of God's wrath: "Robertson and Anthony said they had been looking forward to moving in and had a tight time frame to move after selling their house. Anthony said it was difficult to find a suitable home on such short notice because few properties were listed and the couple has two large dogs.
Goertzen, a journeyman who made reference to attending a Baptist church, said he never considered the two men were gay when he rented them the apartment.
But when Anthony's sister told him they were a couple, Goertzen readvertised the property, three weeks before Robertson and Anthony were to move in.
Anthony saw the ad online and questioned Goertzen.
The couple said he referred to gay people as 'an abomination and one of the reasons the world is going to hell in a hand basket.'"