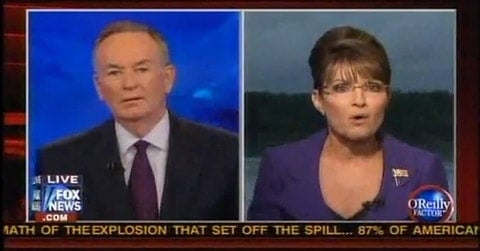 Sarah Palin joined Bill O'Reilly last night to discuss Obama's response to the oil spill.
"The Dutch. They are known for dikes and for cleaning up water."
So, let's get this straight. 
Palin is invoking Hans Brinker, or the Silver Skates, a novel by American author Mary Mapes Dodge which first popularized the story of a little boy plugging a dike by putting his finger in it, as evidence that the Dutch have the solution to plugging an oil well which, by new estimates, is now pumping out 60,000 barrels of oil a day!
(Never mind that Dodge didn't visit the Netherlands until after the novel was published.)
Sheer genius!
Watch, AFTER THE JUMP…