Check out some additional clips here.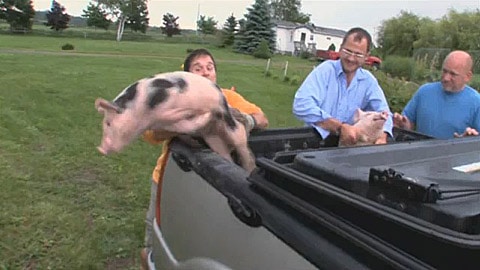 The Fabulous Beekman Boys, the reality show about Josh Kilmer-Purcell and Brent Ridge's purchase of a nineteenth-century organic farm in upstate New York, premieres tonight on Planet Green.
Kilmer-Purcell also wrote a companion book about their adventure called The Bucolic Plague: How Two Manhattanites Became Gentlemen Farmers: An Unconventional Memoir
.
TV Squad has an interview with the couple.
Watch a report and interview with Ridge on WKTV, AFTER THE JUMP…