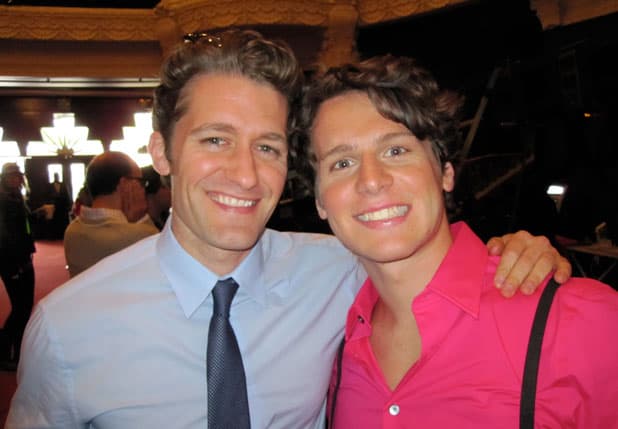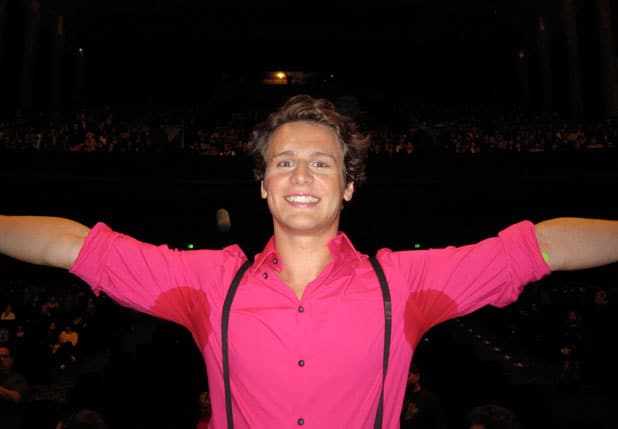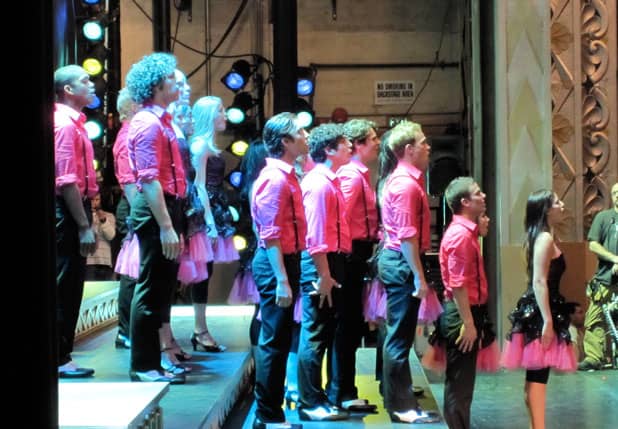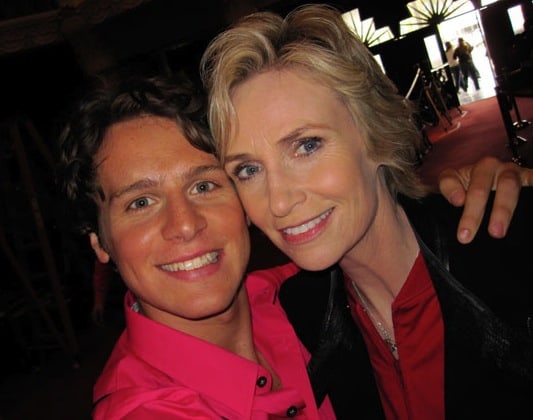 Details Magazine gave Jonathan Groff a digital camera so he could snap light-hearted photos of the cast of Glee on the set of the taping of the show's season finale.
In the caption for the above photo, Groff calls the newly married Jane Lynch "so ridiculously nice off-camera that it makes you uncomfortable."
A few more candids AFTER THE JUMP.