On June 14 I posted an item about a man who called his brother upon leaving the Gay Pride celebrations in Albany, but turned up later at the hospital with a set of horrific injuries including bleeding on the brain.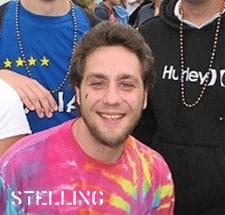 "Quayvaun Young, 18, of Troy; Lukee Forbes, 16, and Roscoe Irving, 20, both of Albany, have been indicted on charges they beat Louis Stelling, 30, of Albany, using a tree limb.
Stelling was beaten between 9 and 11 p.m. June 13 near the corner of Morris and Robin streets. He later arrived at Albany Medical Center Hospital with injuries that city police have described as life-threatening, including bleeding on the brain and bruises across his body.
Authorities said there was no indication the attack on Stelling was bias-related. Stelling's cellphone, credit card and identification were stolen.
The victim's brother called Stelling about 9 that night and Stelling said he was headed home. When Stelling did not show up, his brother filed a missing person report with police, authorities said."
Stelling recently emerged from a medically-induced coma and is unable to speak. his brother has set up a website trying to set up a fund for Stelling's medical bills, saying his insurance expires at the end of August.