University of Arizona creates workaround for this heinous act by Jan Brewer.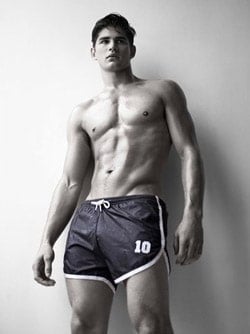 Trunk show, starring Ryan Bertroche.

Indonesia has its chain-smoking baby, and Philadelphia has its beer-chugging toddler.

Iraqi LGBT expresses concern about UK deportation of 100 Iranian asylum seekers tomorrow: "This group will certainly contain deeply closeted gay people and they will be at extreme risk of torture and murder in Baghdad."

Rabbi who recorded Helen Thomas mocks Mexicans in a weatherman skit.

Manhunt's 'Assfinder' to take on Grindr.

Anti-gay bullying assault incident at Mount Si High School in Snoqualmie, Washington raises questions about school responsibility: "Some who've followed Mount Si's history believe that administrators have not taken a stronger stance in defense of gay students — or those perceived to be gay — out of fear of community backlash.
Outspoken anti-gay rights pastor Ken Hutcherson and a group of parents in 2008 called for cancellation of the Day of Silence. They told the school board that the event was an example of Mount Si teachers forcing their liberal political agenda on students. When the day wasn't canceled, they urged parents to keep their students home. More than 100 held a prayer vigil outside the school."

T.R. Knight has a new man.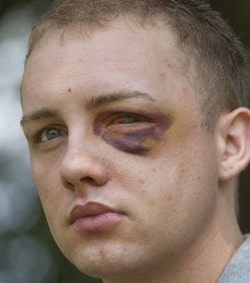 Anti-gay assault victim in Lawrence, Kansas speaks out.

Recent homophobic attack the latest in a new wave of anti-gay violence in Rome: "The attack was the latest in a string of assaults on gays, immigrants and even tourists that have been linked to extreme rightwing thuggery in the traditionally tolerant eternal city, fuelled by a spiralling consumption of alcohol and following the election of former neo-fascist, Gianni Alemanno, as mayor."

Penguins play soccer. Wonder if they have a gay team?

Military sexual assault victims push for changes from the Department of Defense: "They're intimidated or punished or know that from the beginning that it's useless. They'll be seen as a traitor, a snitch and a weak soldier."

Gray whale spotted again off the coast of Spain.

A bundle of fresh lies from GOP Illinois Senate candidate Mark Kirk.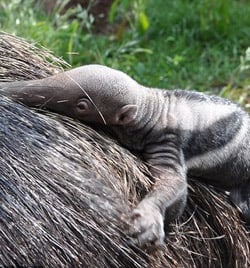 Baby anteater.

AUDIO: Michelangelo Signorile talks to Prop 8 case lawyer Ted Olson. "We talked about how the case went, and where it goes from here. I presented him with the arguments of skeptics, legal scholars we've interviewed on the show in recent months.
We also discussed how the case, and his representation of gay couples suing for the right to marry, might have changed opinions on the right."

PREVIEW: Katy Perry's 'California Gurls' video.

Matthew Morrison to release non-Glee-related solo CD.

Celine Dion has her own private water park.

Former RNC Chair Ken Mehlman bought a swank condo at gay ground zero in Chelsea, NYC. Lance Bass and Marc Jacobs are neighbors.

Where we came from: "The Earth and Moon are the result of a gigantic collision between two planets the size of Mars and Venus.
The collision took place in less than 24 hours and the temperature of the Earth was so high (7000º C), that both rock and metal melted.
The two planets collided at a time when both had a core of metal (iron) and a surrounding mantle of silicates (rock)."