Sixty percent of Irish gay men have had an HIV test.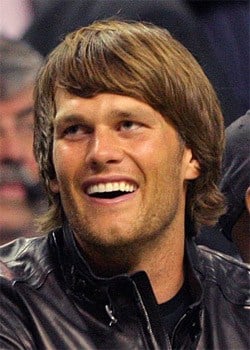 Tom Brady debuts Justin Bieber haircut.

Greg in Hollywood catches up with gay Georgia prom teen Derrick Martin: "Right now, I'm in between places. I'm half living with [boyfriend Richard Goodman] and half living with a really, really close friend of mine. I'm just playing it by ear. I haven't spoken to my parents in awhile."

Conservative coalition government in Britain urged to embrace full marriage equality.

Liberal beach town attracting gays (and anti-gay violence) in Kenya: "'For a long time, gay people have been coming into the area openly and going to their own bars and night clubs without problem,' he says.
But the bars and clubs in Mtwapa have been upsetting some locals and have become a campaign issue in local elections."

Jersey Shore dudes headed to GQ fashion spread.

Trial dates set for Zimbabwe gay activists arrested and tortured last month: "The state appears to have separated the two's appearance based on the premise that Ignatius will be charged for possession of a pornographic DVD and Ellen for 'pornographic material'.

Christina Aguilera belts the national anthem at NBA finals.

Actor Chris Klein hit with DUI. Three times legal limit on 101 freeway.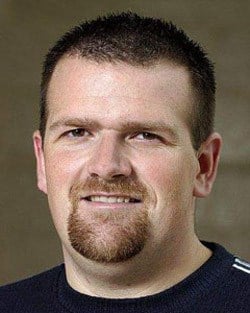 St. Cloud, Minnesota police officer files discrimination lawsuit: "Twenty-seven-year-old Sean Lathrop worked for the St. Cloud Police Department from September 2006 until April, when he resigned.
Lathrop contends he was often recognized for his work until May 2009 when police officials learned of his sexual orientation. After that, Lathrop says things changed. He says he was subjected to anti-gay comments from police officials and had his responsibilities reduced."

BP executives refuse to appear on Anderson Cooper's show.

Softball team banned by church because player is gay: "Finally, in my frustration, I said that I am going to be clear. I am gay, and I find all of this to be absurd and against the word of God as I know it."

Lady Gaga house-hunting in the Hamptons?

A preview of this year's San Francisco Frameline Film Festival.

Betty White sex photos?

Male police officer caught on video punching young woman in the face over jaywalking ticket.

Keith Phoenix trial over Jose Sucuzhanay killing starts anew.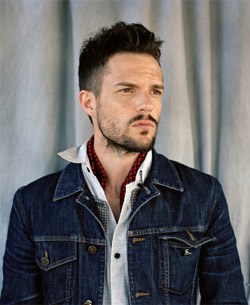 Brandon Flowers drops solo single, 'Crossfire'.

Portland police to step up patrols near gay bars: "The steps announced Tuesday by Mayor Sam Adams and Police Chief Mike Reese follow a pair of incidents in which gay men were allegedly assaulted by people who uttered anti-gay slurs. The mayor and chief say police patrols will be boosted near gay bars, and officers assigned to those areas will get additional training. The bureau also is helping volunteers form a Neighborhood Watch-style program called the 'Q Patrol.'"

White House plans a Pride reception, but it's a secret as to who is invited.

NYC City Council honors slain Puerto Rican teen Jorge Steven Lopez Mercado at Pride event: "Speaking through Pedro Julio Serrano of the National Gay and Lesbian Task Force, Myriam Mercado spoke about her faith and how it has provided her and her family strength since Juan José Martínez Matos stabbed López to death and dumped his decapitated, dismembered and partially burned body along a remote roadside near Cayey last November.
'The God I know is a God of love; he doesn't make any exceptions,' said Mercado, who joined her husband Jorge López, Sr., their son Gabriel López Mercado and Serrano at the podium. 'He tells me we have to love our neighbor like we love ourselves.'"