Two of Clear Channel's "approved" images: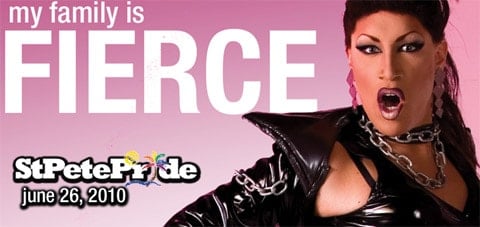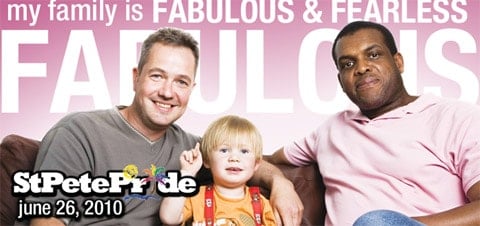 Peter Schorsch at Saint Petersblog writes: 
"In other words, Clear Channel approved the artwork depicting the, um, transvestite and the couple adopting a child, which, thanks to the backwards mentality of the rednecks in North Florida who voted for the constitutional amendment doing so, is prohibited in Florida. But the pictures of gay men and lesbian women — gasp — embracing each other is just too frightening to show in public. The rejection of the artwork for the billboards has the organizers of St. Pete Pride contemplating not only pulling their business related to their event, but also organizing a larger boycott of Clear Channel."