The Supreme Court has ruled 5-4 in a case pitting protections against beliefs, ruling that the University of California's Hasting Law School can deny recognition of the School's Christian Legal Society because it refuses to admit gays, something the CLS argued goes against its core beliefs.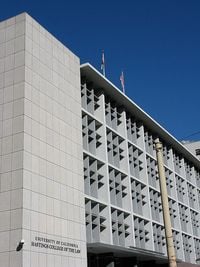 I posted about this case back in April.
"The court on Monday turned away an appeal from the Christian Legal Society, which sued to get funding and recognition from the University of California's Hastings College of the Law.
The CLS requires that voting members sign a statement of faith and regards 'unrepentant participation in or advocacy of a sexually immoral lifestyle' as being inconsistent with that faith. But Hastings said no recognized campus groups may exclude people due to religious belief or sexual orientation.
The court upheld the lower court rulings saying the Christian group's First Amendment rights of association, free speech and free exercise were not violated by the college's decision."
As Michelangelo Signorile notes in a tweet, the split decision, with Kennedy the swing vote, is a positive sign if looking ahead to a possible hearing of the Prop 8 challenge before SCOTUS: