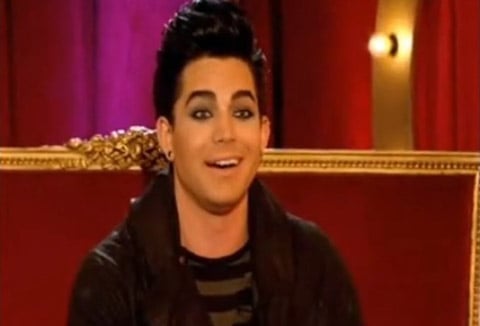 Adam Lambert was confronted by a woman on the UK's Justin Lee Collins Show yesterday who challenged him: "I'll turn you straight." 
Answered Lambert: "Unless you've got a surprise under that skirt I don't think it's happening."
Shortly thereafter, a young man stood up and said: "As we've seen, you've been involved in a controversial gay kiss in the past and I was wondering if you fancied another one tonight?"
Watch, AFTER THE JUMP…