White House AIDS Conference call ends in "chaos, acrimony".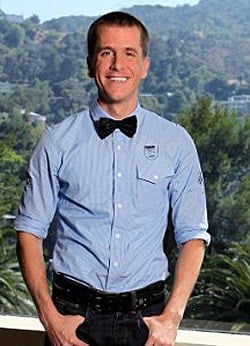 Meet this season's gay Big Brother contestant.

Retail rage: Dude doesn't care about G20 riot — he just wants to go shopping!

David Mixner on the LGBT community's crisis: We are losing our history. "Those individuals who fought in the trenches in the period from the 1950's through the 1980's are soon to become endangered species as more and more die from natural causes…Deeply aggravating the situation was the deliberate destruction of so much of our history during the HIV/AIDS crisis in the dark years of the 1980's and early 1990's. When some of our early pioneering activists died of HIV/AIDS their families, ashamed of them for both being gay and also dying of AIDS, destroyed any document, record or letter that would shine light on their journey as a homosexual."

Do we really need another one?

Pete Wentz shows off his treasure trail.

New York legislature approves bill that would extend funeral and bereavement leave to same-sex couples: "The bill, which passed the Assembly 107-26 this month and the Senate on Monday, prohibits discrimination by employers in the state who provide such leave to other workers and would take effect 60 days after signing.
Paterson has been a strong advocate of gay rights, including same-sex marriage; he will review the bill when it reaches his desk, spokesman Morgan Hook said Tuesday."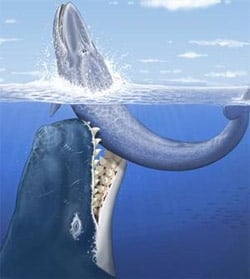 Monster whale once ruled the seas.

Chris Colfer is a hero to his epileptic sister.

Ted Olson urges Judge Walker to consider Supreme Court's recent classification of gays and lesbians as an identifiable "class" in his decision regarding Proposition 8.

Ed Westwick looks good with jet lag.

"Ex-gay" leader dies.

Iowa activists react to Wisconsin Supreme Court ruling upholding ban on same-sex marriage: "Justin Uebelhor – a spokesman for the pro-gay marriage group 'One Iowa' — agrees that the legislators who're elected in the next several years will decide the issue. A resolution calling for a statewide vote on gay marriage must pass two separate Iowa General Assemblies in order to be placed on the ballot so voters can decide.
'I think the ruling in Wisconsin really underscores the importance of protecting a pro-equality legislature here in Iowa,' Uebelhor says. 'I think Iowans want their leaders to focus on improving our economy, bringing jobs to the state and working to improve our education.'"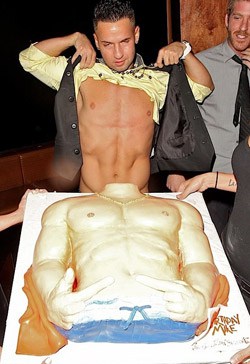 The Situation celebrates his birthday.

Michelle Bachmann will. not. have. a global economy!

Hundreds gather in Chicago for LGBT police conference.

Queer Ink: India's first gay online bookstore opens. "The books are for homosexuals and anyone who is coming out, or wants to know more about these subjects.  It's about empowering and informing. Gay people want role models, to see their lives reflected in fiction. I think one would hesitate to pick up books like this in a normal retail space, which is why I did it online."

Ryan Kwanten loses his pants.

70,000 sea turtle eggs to be relocated and hatched away from oil spill: "It's never been done on such a massive scale. But doing nothing, experts say, could lead to unprecedented deaths. There are fears the turtles would be coated in oil and poisoned by crude-soaked food."

Rick Scott attacks Bill McCollum in Florida governor race: "Former hospital executive Rick Scott, a deep-pocketed and increasingly serious candidate for Governor of Florida, attacked his Republican Primary rival today for having backed former New York Mayor Rudy Giuliani in 2008.
Attorney General Bill McCollum "endorsed pro-abortion and pro-homosexual rights candidate Rudy Giuliani for president in 2008 and was a Giuliani campaign leader in Florida," wrote Scott consultant Keith Appell in a memo to reporters.
McCollum faced attacks from the right on gay rights his 2004 Senate bid, but has more recently been criticized for retaining an anti-gay activist since accused of hiring a gay prostitute as an expert witness."