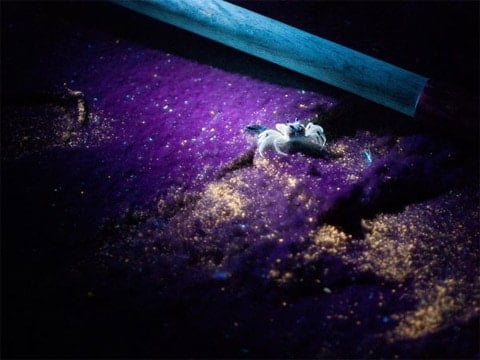 Ultraviolet light makes oil on beaches very easy to spot:
"Late last week coastal geologist Rip Kirby was on the seashore as part of an effort to detect oil by shining UV lights—widely used to spot blood at crime scenes—on Gulf beaches. The method, he hopes, will allow scientists and cleanup crews to tackle hard-to-spot oil, such as crude mixed with mud or light stains on sand, that's washed ashore from the sinking of the BP-leased Deepwater Horizon rig.
Under UV light, clean sand appears purple or black. Some minerals, such as calcium carbonate in seashells, glow blue, as does a shovel handle in the picture above."