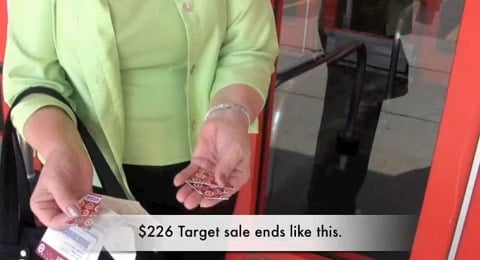 Randi Reitan is a mother of a gay son and grandmother who shops at Target but won't anymore because of its anti-gay donation to Minnesota Forward PAC, which contributed to ads for anti-gay gubernatorial candidate Tom Emmer.
She took her protest directly to the store, and shot this video.
Says Reitan: "They've lost that $226.32. And they've lost every purchase from my family. What's important in life is people. I love the people in my life. I love them more than anything I could buy at this store. I'm going to boycott Target until they make this right."
Watch, AFTER THE JUMP…
Note: There is now a Facebook group pushing a Target boycott.
Previously…
Target, HRC Refuse to Budge Over Campaign Contributions Funding Anti-Gay MN Gubernatorial Candidate Tom Emmer [tr]