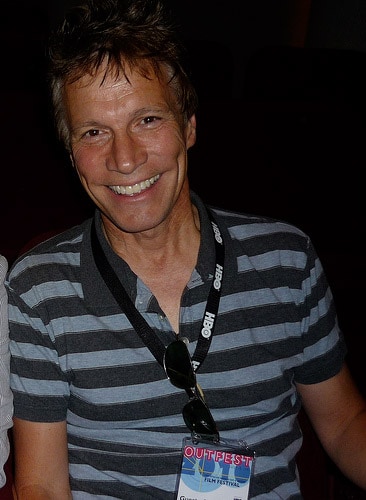 Openly gay director Don Roos chimed in on the gay actors playing straight discussion that has been in the headlines recently, at an Outfest panel discussion.
He later told Greg Hernandez that while "he is not willing to make some kind of blanket rule about not casting gays as straight and straight as gay," he's "distracted" by actors who don't play characters with sexualities that mirror their own.
Says Roos at the Outfest panel: "I think the relationship between an audience and an actor is a very complicated thing, especially in a romantic lead. When you're in a movie theater, what's on the screen isn't necessarily appealing to your best instincts. Most of the audience is going to be homophobic, they're mostly violent in their hearts and that's what they're responding to on the screen and you can't wait to have a career until the audience is not homophobic. That's never going to happen. … In a romantic role, it can be very distracting for the audience to not be able to give themselves to a particular character. Like when I was watching Philadelphia — I knew [Tom Hanks] was straight."
Roos later elaborated to Hernandez: "I kept feeling distracted knowing that [Tom Hanks in Philadelphia] wasn't really gay. I was admiring him and thinking, 'Oh my God, how well he's playing that.'…I'm just saying in general, the more I know about an actor and his personal life and his personal beliefs, the less useful it is to me as a director. Sometimes I'm distracted because I'm mad that it isn't a gay actor playing that role. Whatever your political thing is, it interferes with the storytelling."