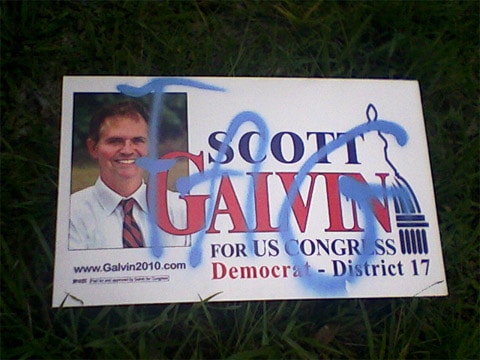 The Washington Blade reports:
"Derek Newton, general consultant for the Galvin campaign, said in past several days between six and ten signs have been found in North Miami spray-painted with the word 'fag.'  … 'We've taken them down, obviously — had people calling in to report them and what-not,' Newton said. 'It's impossible to know who's doing it, of course.'
Galvin, who serves on the North Miami City Council, is among nine contenders seeking the Democratic nomination to represent Florida's 17th congressional district. The primary is set for Aug. 24."