Over the weekend, Steve posted about Target's $150,000 donation to the Minnesota Forward PAC, which bought ads for anti-gay gubernatorial candidate Tom Emmer. Target's motivation and ability to give this money is a direct result of the Supreme Court's decision in January to allow corporations to donate freely to political campaigns.
Best Buy has also donated $100,000 to the MN forward PAC, the Star Tribune revealed today. We were warned after that SCOTUS decision that corporations would now be in charge of American politics and it now seems to be manifesting itself in Minnesota.
In these situations, fiscal issues trump social ones, at least in Target's, and now Best Buy's, case.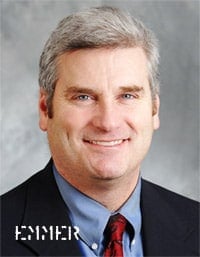 A Towleroad reader forwarded the letter he received in response to his complaint to the company, which is similar to an internal letter sent to employees by CEO Gregg Steinhafel in which Steinhafel defended the company's political donations. As The Awl notes, Steinhafel has a personal history of contributions to far right politicians like Michelle Bachmann.
Dear xxxxxxx,

Target has long believed that engaging in civic activities is an important and necessary element of operating a national retail business. What's more important than any one candidate's stance on a particular issue is how we nurture thoughtful, long-term growth in the state of Minnesota.

Our support of causes and candidates is based strictly on issues that affect our retail and business interests. To continue to grow and create jobs and opportunity in our home state, we believe it is imperative to be engaged in public policy and the political process. That is why we are members of organizations like the Minnesota Business Partnership, the Chamber of Commerce and many others. And that is why we decided to contribute to MN Forward.

MN Forward's objective is to elect candidates from both parties who will make job creation and economic growth a top priority. We operate best when working collaboratively with legislators on both sides of the aisle. In fact, if you look at our Federal PAC contributions year to date, you will see that they are very balanced between Republicans and Democrats. For more information please visit www.target.com/company, and view the Civic Activity page.

Target has a large stake in Minnesota's future, which is why it is so important to be able to provide jobs, serve guests, support communities and deliver on our commitment to shareholders. As an international business that is proud to call Minnesota home, it is critical that we have a business environment that allows us to be competitive. Our guests, team members, communities and shareholders depend on Target to remain competitive.

Thanks for taking the time to share your feedback.

Sincerely,

Julie B.
Target Executive Offices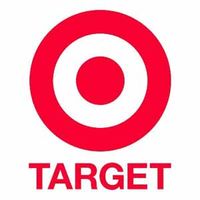 So far national gay rights groups are holding off on any action against Target. Target's donation to Emmer will not affect the company's 100% rating on the Human Rights Campaign's Corporate Equality Index, which it has received for some time, according to Minnesota's The Colu.mn:
The HRC's Deputy Press Secretary, Paul Guequierre explained it this way in an email to TheColu.mn: "While political contributions to support candidates are not a factor in HRC Foundation's Corporate Equality Index, HRC finds it puzzling that Target would take great steps to support LGBT inclusiveness while simultaneously helping a candidate who shamelessly rejects equality for LGBT Minnesotans."

Until this year's landmark Citizens United v. Federal Election Commission Supreme Court decision, Minnesota and 24 other states had laws banning corporate donations to political campaigns. The court decision, according to Minnesota Campaign Finance and Public Disclosure Board Executive Director Gary Goldsmith, was what allowed Target to overtly donate to Emmer's campaign.

So far, Guequierre said, the HRC has no plans right now to modify CEI criteria to account for these new possibilities for corporation's anti-LGBT activities, but he left the door open for changes in the future.

"Now in its ninth year, the CEI's criteria has evolved," Guequierre told TheColu.mn in an email. "In 2011, for example, there will be nearly a half-dozen new criteria that will be added for evaluation. Criteria will continue to evolve as we come into new information."
LGBT rights group Outfront Minnesota has called on Target to balance in some way its support for Emmer:
"Target should recognize that its support of Representative Emmer's campaign supports his toxic social agenda, significant parts of which involve targeting GLBT people, immigrants, and low-income workers for discrimination and marginalization.Target should be aware of the damage to the lives of GLBT Minnesotans that its spending in support of Representative Emmer will have. Because of this, OutFront Minnesota calls on Target to do the right thing and make amends for the damage it has done by taking back its donation to Minnesota Forward, or by donating an equal amount to a political committee or cause of its choice that works to combat the attacks, dehumanization and marginalization of GLBT people, immigrants, and low-income workers represented by Emmer and Minnesota Forward."
The Minnesota Forward PAC ad, if you're interested, AFTER THE JUMP…