Defense Sec'y Robert Gates urges troops in South Korea to take DADT troop survey.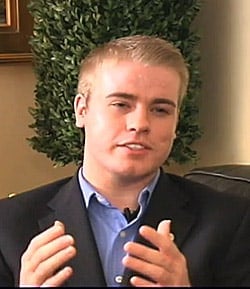 Openly gay Kentucky House candidate rejects contribution from Victory Fund: "Matthew Vanderpool, who is running for a seat in Fayette County, made the announcement Monday, saying while he is gay he has no 'gay agenda.'
The Lexington Herald-Leader reports the 25-year-old Democrat says he doesn't want help from the Victory Fund because he doesn't want to be in the group's 'back pocket.'
Vanderpool said in a statement being gay 'does not define my entire life or the things I stand for, which are explained in detail on my website.'"

Lindsay Lohan to serve 14 days of 90-day sentence.

NOM has Courage Campaign videographer removed from Maryland hate-a-palooza rally: "We were told that all counter-protesters must remain across the street. When I explained to the officers –- who became enraged as I started videotaping his explanation -– that we were not counter-protesters, that we had no signs, were leading no chants and were merely documenting the rally, they said that it didn't matter."

Rafael Nadal visits the beach in Formentera Island, Spain.

Flipboard, iPad social media magazine app launched.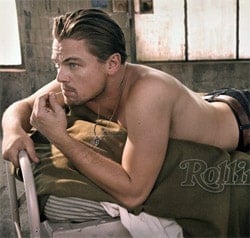 Leonardo DiCaprio talks to Rolling Stone: "[My stomach churns over] really stupid stuff. Things that shouldn't make you anxious whatsoever."

Domesticated porcupine.

What does one call a grouping of gays?

Discrimination against gays linked to rising HIV/AIDS cases in Asia: "The report points to a range of laws, such as public order and vagrancy offenses, that are selectively enforced against men who have sex with men and transgender people in many countries of the region.
And some homosexual men and transgenders feel uncomfortable accessing health services because they fear being reported to authorities said UNDP HIV policy specialist Edmund Settle."

Chris Isaak to replace Simon Cowell on Idol?

Woman charged, flipped by bison in Yellowstone National Park.
Jersey Shore cast signs on for Season 3.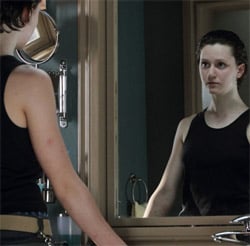 Degrassi introduces transgender character.

Federal Air Marshal who headed Orlando office where gays were ridiculed as "pickle smokers", is retiring: "Union president Jon Adler said Reese's retirement and other changes in Orlando and Los Angeles show that new air marshal chief Robert Bray is addressing complaints from rank-and-file air marshals who have complained about mismanagement, favoritism and retaliation."

Apple shows that Nokia N97 has similar antenna issue, can be force-choked.

There are two ATMS in Antarctica, operated by Wells Fargo.

Assistant prop master on House claims homophobic slurs were used on set: "In the suit, Jones claims he was harassed by two of his supervisors for refusing to engage in 'visits to strip bars, participation in getting drunk, stoned or intoxicated on cocaine, to participate in sexual conduct at the trailer, and other dangerous conduct.'
Jones claims the supervisors would often refer to him — and other employees — as 'fags, pussies, bitches, slaves, dummies, retards and idiots.'
Jones also claims one of his supervisors brought a gun to the set 'several times' … but it gets even crazier.
In the docs, Jones claims he watched his supervisors get drunk on tequila and engage in 'throwing a knife at a target on set.'"