Demanding drugs, AIDS activists hold "die-in" outside Nancy Pelosi's office in SF.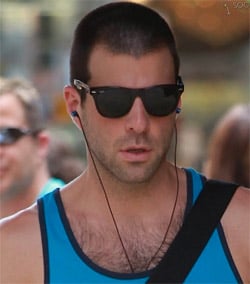 Zachary Quinto: summer buzz.

Ryan Seacrest's girlfriend Julianne Hough: I thought he was gay.

Workers on Deepwater Horizon oil rig had concerns about safety, but feared retribution if they reported unsafe behavior, maintenance precautions.

Survey: Users dissatisfied with Facebook, but won't leave.

Why does FOX News have more power than any progressive in the country? "The idea is that Fox News is more important than any progressive leader or commentator (or even the majority opinion of progressives throughout the country, as evidenced by polls) because liberals have nowhere to go. So, that's why you can abuse them, ignore them and even treat them with disdain — and they'll still vote for you. What are they going to do — vote for Republicans?"

World War Z: Brad Pitt to star in zombie flick.

Lohan in cuffs: Courtroom sketch artist draws the photo no cameras were allowed to capture.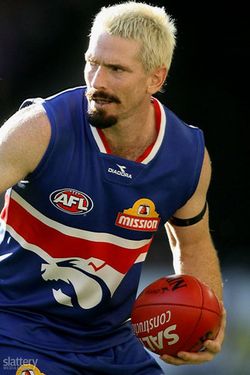 Australia's Western Bullldogs sack Jason Akermanis: "'He hasn't earnt the trust of the group,' a source told The Age.' It's a pattern of behaviour. You can't put it down to one thing. It has just gone on for so long. And we don't want it to keep going'…Akermanis was suspended by the club in June after a furore eminating from a column in which he advised gay AFL footballers to stay in the closet."

PFOX 'ex-gay' Greg Quinlan's dating criteria: "Female. And breathing."

World's oldest dildo?

New Zealand Christian school ordered to pay compensation to a sports coach fired after the school board found out he was gay: "At first I was shocked. I've never felt so small in my life," the man told New Zealand media Thursday. "It's hard enough to go through finding yourself and accepting yourself and being 'out' in the first place. Having to go through discrimination doesn't help."

Concerns for aging members of the gay community raised in Denver.

CBS closets Sara Gilbert in press release for new daytime show about mothers.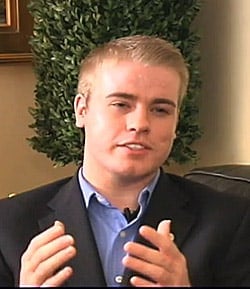 Victory Fund never offered money to Kentucky candidate Matthew Vanderpool: "This is a fairly clever stunt, but look closer and you realize how silly and disingenuous the whole thing is. The Victory Fund doesn't offer its endorsement to anyone who doesn't ask for it, and it was certainly never offered to Mr. Vanderpool. Our endorsement comes after a thorough examination of a candidate's viability in a given race. Given the behavior it has exhibited so far, I think I understand why this campaign probably didn't want to face the scrutiny." More dirt here.

Dustin Lance Black to pen screenplay about the Barefoot Bandit.

Twin site unearthed at Stonehenge.

Fort Worth Police looking for LGBT recruits: "FWPD will be accepting applications online for police officer trainees from July 22 to Aug. 6. To apply, go here, and look for the Police Officer Trainee link.
The FW Police Academy course is 31 weeks long, and trainees receive a salary of $37,377 per year ( or $3,114/month) plus benefits during training. Those who graduate and join the force get a raise to $52,187 per year (or $4,348/month). And those who have military experience and G.I. Bill benefits can access those benefits during training."