Anita Bryant returns to the stage in Oklahoma.

Legislation banning gay adoption introduced in Brazil.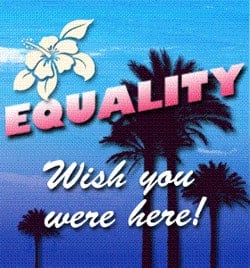 Send Hawaii governor Linda Lingle a postcard (and Lambda Legal a donation).

Scientology puts hit out on Anderson Cooper.

Paul Rudd rocks the Jesus look.

Boo! Tom Colicchio will not ride on L.A. Pride Bear float.

Maryland candidate Dana Beyer hopes to be the first transgendered American elected to statewide office: "By running for election to the state legislature, Beyer essentially outed herself to the 60,000 potential voters in the traditionally liberal district (where the race is generally decided during the Democratic primary). Her male-to-female transition had occurred only three years earlier, but she knew she had to tell her story in full."

iPhone 4: silent recall?

A first look at the new season of Project Runway.

Finale of The Hills leaves viewers wondering, 'was it real?' Note: it wasn't.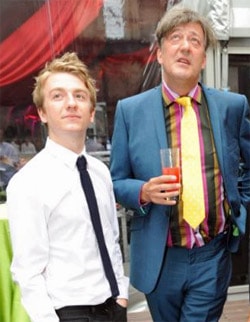 Stephen Fry separates from partner of 14 years for younger actor: "According to pals, Fry has made no secret of the collapse of their romance and has, I gather, been spending a lot of time with aspiring young actor Steven Webb, 26, who appeared in Alan Bennett's acclaimed play The History Boys at the National Theatre."

Signorile: On false prophet and apologizer to gays, Andrew Marin.

NYT on GMHC's new home: "In order to get that approval, the organization agreed to a number of restrictions, some of which have aroused the ire of AIDS activists, including Larry Kramer, a co-founder of Gay Men's Health Crisis. In a series of e-mail messages and meetings, Mr. Kramer went so far as to call on Dr. Hill to resign for, in his view, putting the interests of the landlord ahead of those of the organization's clients."

Jeremy Renner is in better shape than Channing Tatum.

SPAIN: Man held in brutal murder of gay couple is freed after only four years in jail.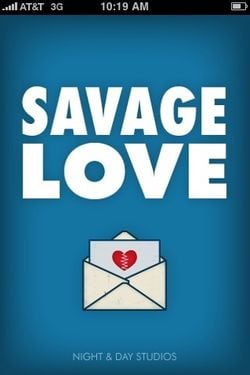 Dan Savage launches iPhone app featuring archive of Savage Love questions and a way for you to ask them directly. (iTunes link)

Now that the campaign is over, the "teacher" in Stand for Marriage's anti-gay Maine ad comes out of the closet, as a Concerned Woman for America.

Chrissie Hynde has a new band.

House where Marilyn died is for sale.

College instructor charged with sex assault on student tells court he thought the student was awake when he performed the sex act on him: "Smith, 48, said he believed the student was consenting because he widened his legs and became aroused as the accused caressed his inner thigh."

Meow Meow: The dangerous new plant food party drug.

Ted Haggard moves his new church to large venue after it outgrows the barn: "Attendance Sunday was about 245, a 44 percent increase since the first service. Congregants, some of whom came from Denver and Cañon City to attend, stood three deep at the barns' entrance when space inside filled, several sources say.
Haggard said Monday he will being holding services at the Pikes Peak Center on July 25, in part because St. James has outgrown his barn, but also because the insurer that holds the policy on his home won't cover the church's meetings."