MTV and The CW get high marks from GLAAD. Index.

Pro-equality Maryland Attorney General Doug Gansler wins reelection — nobody opposed him.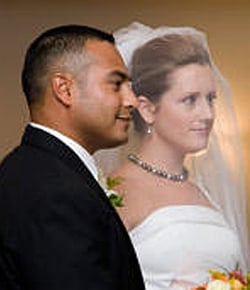 Widow born a man fights for benefits related to late husband's death: "The family of a Wharton firefighter who died battling a massive egg farm blaze is fighting to keep his widow from receiving death benefits, arguing that the 37-year-old had found out his bride of two years was born a man.
Thomas Araguz III separated from his wife after learning her history two months prior to being trapped in the fatal July 3 fire…"

Giorgio Armani rocks a white Speedo at 76.

John Wright at the Dallas Voice has a thorough update on a crime I posted about months ago, an anti-gay assault in Terlingua, Texas.

WATCH: Trailer for Ryan Reynold's Buried.

Worker at gay sauna in Melbourne violently assaulted: "Wet on Wellington manager Shane Gardner told Sydney Star Observer's sister paper, Southern Star, the staff member, who wishes to remain anonymous, left the premises on Sunday, July 4 at around 9.30pm and was walking along Peel St, towards Smith St, when he was set upon by at least three men wielding baseball bats.
'My message would be anyone in the area at night to be vigilant and alert after dark and stay in well-lit areas,' Gardner said.
He said the staff member heard footsteps behind him before the attack and remembers the pack of attackers using the word 'faggot' during the assault."

All For You: Listen to the new Ace of Base single.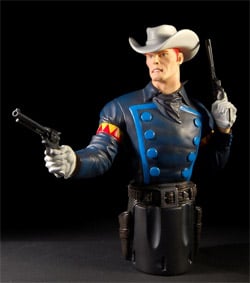 The Rawhide Kid is really sensational.

Tel Aviv to rebrand itself as international gay destination: "The association launched a six-month initiative this week called Tel Aviv Gay Vibe, which aims to encourage gay people from all over the world to visit the city, although it will primarily target gays and lesbians in France and Germany."

Ugandan lesbian activist Val Kalende loses job for speaking out against "kill the gays" bill: "Kalende said she was fired from her job in Uganda after her work was criticized by Martin Ssempa, a prominent anti-gay Ugandan pastor and self-described AIDS activist who has testified to Congress and worked with U.S. foreign aid programs.
Now she works for her nation's only gay advocacy group, Freedom and Roam Uganda, and said Museveni is using the gay criminalization bill to crack down on political opponents."

Vancouver gay basher wanted his victim charged with sexual assault: "'He touched me. I'm not a fag. He touched me. I'm not a fag.' He repeated that over and over."

Tom Cruise to do a reality show?

The Cut talks to young modeling sensation Francisco Lachowski.

Uganda opposes South Africa gay rights group's presence as observer at African Union: "The African Charter and the Constitutive Act setting up the AU tell us to protect African values among our key objectives. These (gay rights) are alien to our culture and values. We shall continue to resist and fight them because common sense dictates against them. They are outlawed in Uganda and most African countries."

Two arrested at likely Clinton wedding site.

Mayor reassures gay community in Atlanta of its safety: "We are not going to tolerate people putting you in harm's way. We can't send out a message that we will tolerate anybody putting a gun to your chest. We are smart enough to protect communities and keep them safe."

Is effeminacy in gay men a function of nature or nurture? "Imagine birds trying to attract mates with red and white plumage when the objects of their affection are attracted to yellow and green.
The mis-matched mating call of the merry marys brings up a great question: If effeminacy is counter-productive to attracting the kind of sexual partners you want, then why not butch it up?
Is it because like being gay, being effeminate isn't a choice?"