BP "pleased" with new cap on Gulf leak — verdict days away…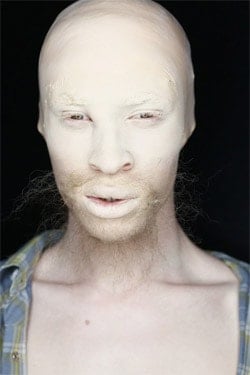 Berlin Fashion Week: the whiskered look for Fall?

Sloth orphanage filmmaker in talks to produce full-length documentary.

Mitchell Gold marries his partner Tim Scofield in Iowa: "The two held the ceremony in Des Moines because Iowa is one of the five states, along with Washington, D.C., that recognizes same-sex marriages. They also appreciated the symbolism of Iowa as part of the nation's heartland, as well as the ruling of district court judge Robert Hanson, which led the Iowa Supreme court to permit same-sex marriages.
Judge Hanson performed the ceremony at the Des Moines Art Center on June 19."

A free remix of Kele Okereke's track "Tenderoni".

Will the 'Google App Inventor' be a boon for the Android platform, or just fill it with useless apps?

WATCH: Five minutes of the new film Inception.

Brit TAB: Women often 'go lesbo' at 40.

Facebook to add "panic button" for bullied teens in UK: "The button will actually connect the teens with resources hosted by the Child Exploitation and Online Protection Centre (CEOP), an organization run in part by the UK government. Teens will be given advice and resources on dealing with potential threats on the Internet, and they may also report users who they believe are acting inappropriately toward them."

The Mona Lisa of our time?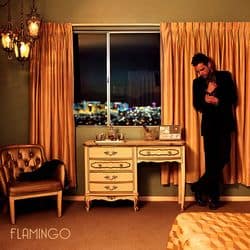 Brandon Flowers drops cover artwork for Flamingo.

James Cameron picks up $350 million 'Avatar' paycheck.

Blindness-causing toxic weed spreads in Ontario, Canada: "The concern is it's a very poisonous plant, in the sense that if you get any of the sap from this plant on your skin, it can cause severe blistering and very bad burns."

More than 1,000 attend Houston Astros Pride Night at the Park.

Gay Dubai student sentenced to three years in prison asks court to segregate him from the general prison population if his sentence is upheld: "The 22-year-old M N was sentenced to three years in jail by Dubai Criminal Court of First Instance in March after he appeared in pornographic pictures that were distributed online. He was arrested at Dubai International Airport on July 20 last year with his male partner, who had been convicted of homosexuality and sentenced to one year in jail.
Yaser al Naqbi, M N's lawyer, said in today's closing argument that his client should be acquitted because of what he called improper arrest and search procedures. He also called the writ used when apprehending M N into question."

Jon Hamm dons a baseball uniform.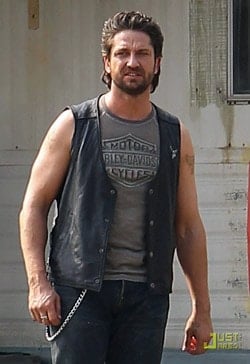 Gerard Butler is ready to mount his Hog.

Bombers target World Cup soccer fans in Uganda, kill more than 60: "The bombs exploded at 10:30 p.m. local time in the middle of the match between Spain and the Netherlands under way in South Africa, with at least three explosions hitting a popular Ethiopian garden restaurant and a large rugby field in a different Kampala neighborhood where hundreds of people had massed to watch the game. More than 70 people were injured."

Male model fix: Caleb Lane.

If Queen Latifah considers being a lesbian to be part of her "personal, personal life" then she will never come out.

Castleford Rugby Club bans three fans for anti-gay abuse of player Gareth Thomas.

Rush Limbaugh sells NYC penthouse for $11.5 million: "A year after railing about the high tax burden on wealthy New Yorkers, Rush Limbaugh, the conservative radio talk-show host, is severing one more tie with New York, selling his lushly decorated Fifth Avenue penthouse to an undisclosed buyer.
Mr. Limbaugh's 10-room condominium, which features a 30-foot-wide living room with fireplace and four terraces overlooking Central Park at East 86th Street, went into contract Thursday for a bit under the final $12.95 million asking price, brokers said."