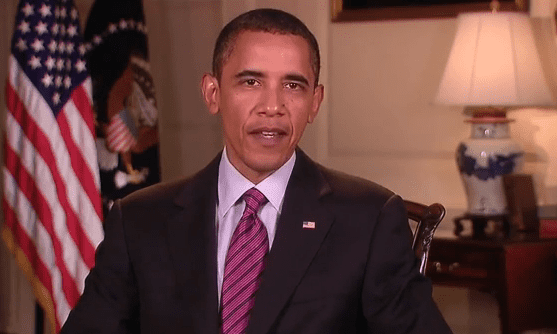 He was introduced at the political convention by Nancy Pelosi. Said Obama: "Change hasn't come fast enough for too many Americans. I know that. I know it hasn't come fast for many of you who fought so hard during the election."
Watch his full speech, complete with a "What Happens in Vegas" joke, AFTER THE JUMP.
Also, The Hill reports that Pelosi told the crowds at Netroots Nation she believes we'll see a repeal of DADT before ENDA.
"I can't give you a time," she said of ENDA. "But I can tell you that it is a priority and it had been our hope to do it this year. We have to finish Don't Ask, Don't Tell and hopefully we can do both this year."