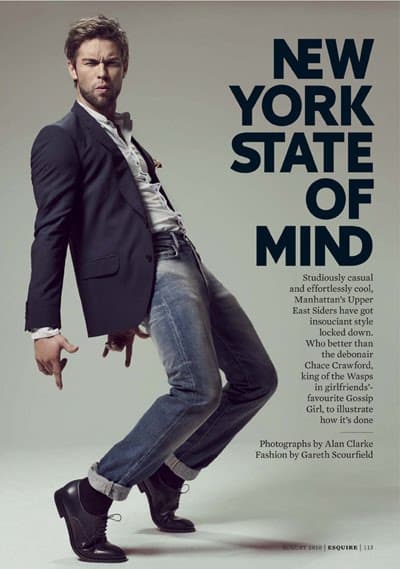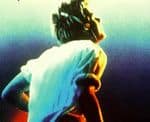 Gossip Girl's Chace Crawford recently dropped out of Footloose, but looks like he's recreating a Kevin Bacon move in this Alan Clarke shot from the new issue of British Esquire.
In the article, he's painted as a sort of hapless ladies' man. When he's asked about being photographed climbing into a car with a group of girls recently, he says:
"Honestly, the truth is that I met a friend of my sister's there for a drink and as we were leaving these other girls just followed us into the taxi uninvited. It was kind of awkward, with the photographers and everything there, to chuck them out, and so we drove around the corner and then politely asked them to leave."
He says he's only recently discovered his looks are a threat to some of his male friends.
"Some of my friends now are a bit funny when I'm hanging out with them and their girlfriends. They just give me that look that says: 'Chace, don't even try.' They've no reason not to trust me, but they still give me that look."
More pictures here.