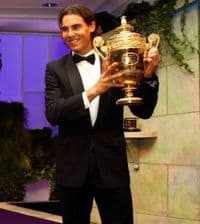 Rafael Nadal, Serena Williams and others attend the 2010 Wimbledon Champions Ball. Nice tux!

 Families forcing gay men in the UK into straight marriages. Also an interesting finding, the UK has a Forced Marriage Unit that investigates this phenomenon.

 If a gay (but celibate) man is appointed Bishop of Southwark, conservative parishes of the Church of England might seek leadership abroad.

 Gallagher, he of watermelon-smashing fame, is now "a paranoid, delusional, right-wing religious maniac." (And still isn't funny.)

 Will Republican Minnesota state Sen. Paul Koering lose votes—or gain them—in the wake of his dinner "date" with a porn star?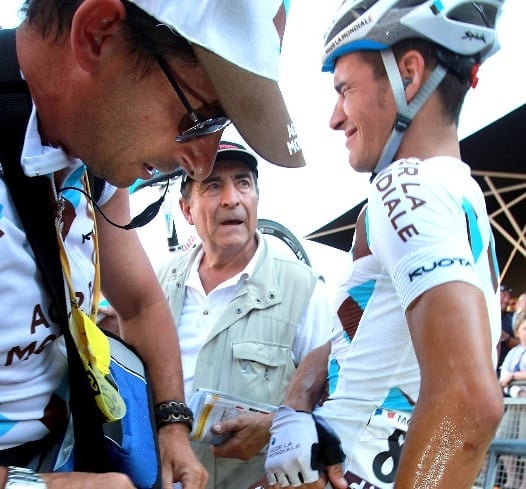 The cute cyclist above got into quite a scrape. It's probably wrong to check out his ass when he's in pain. Here's hoping it heals quickly.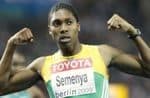 South African Caster Semenya—banned from competitive running for nearly a year over a gender controversy—has been cleared by the findings of a panel of experts. It took them 11 months to figure out she's a woman?

 The hottest guys of…The Price is Right???

 That Bachelor relationship sounds like it went from honeymoon to seven-year itch overnight, with Jake Pavelka admitting he withheld sex from his faux-fiancée after less than a month of togetherness.

 George Michael arrested. Again.

 Via Kenneth In The (212): An op-ed by a gay scholar who thinks "the argument for upholding California's gay marriage ban has merit—not because the policy is fair or wise (it isn't) but because it represents a reasonable judgment that the people of California are entitled to make." Huh?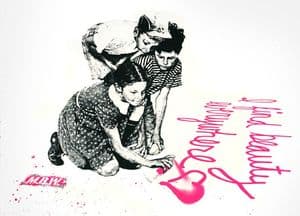 Today, controversial artist Mr. Brainwash finds beauty everywhere.

 I'm From Driftwood launches four-month, 50-state tour across the country in search of true LGBT stories. Sounds expensive!

 The only person convicted in the Lockerbie bombing, Abdel Basset Ali al-Megrahi, was released by Scotland last year so he could die in Libya…except it turns out he "could survive 10 years or longer."

 Jared Leto's hair-raising appearance for Christian Dior.

 SHOCK: Gay youth activist Pasikali Kashusbe has been found decapitated and dismembered in Uganda. UPDATE: This story was a hoax.

 The Economist doctors a photo of President Obama to make a more compelling cover, and one that becomes "the ideal metaphor for a politically troubled president." The mag thinks it's no big deal.