On August 25th, Kathmandu, Nepal will hold the nation's first Gay Pride parade, says openly gay MP Sunil Pant: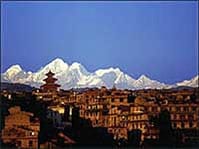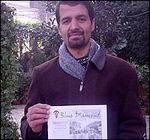 "Pant said he hopes up to 3,000 gays, lesbians, transvestites and transsexuals from Nepal and neighbouring countries will march through the streets of the capital Kathmandu on August 25.
The date has been chosen to coincide with a centuries-old Hindu festival when Nepalese men traditionally dress up in women's clothing, and which has in recent years been adopted by Nepal's increasingly vocal gay community.
'We want to make this a truly international event,' said Pant, a well-known gay rights campaigner. 'Nepal has made so much progress on gay issues in the last few years, and we hope to spread hope and inspire others.' … Pant said the parade would feature live music and include elephants and horses dressed in bright colours, and would culminate with a candle-lit memorial service for victims of HIV and violence."