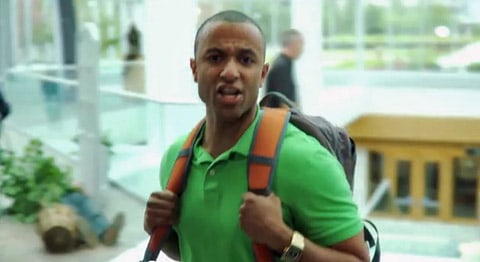 It's difficult for me to enjoy this Old Spice spoof knowing that it was made by a bunch of Mormon students and promotes a library at BYU named after the eleventh President of the Church of Latter Day Saints, but, on its own merits as a parody, it's pretty slick.
Deseret News: "Student employees came up with the commercial idea in late May, planned all the stunts (is that a dead 'No on 8' activist I see at 0:19? j/k) and filmed it in nine hours on a Saturday in early June. The commercial stars HumorU comedian and BYU student Stephen Jones."
If only studying in that library would teach the Mormon students that taking rights away from gay people is a bad thing.
Video, AFTER THE JUMP…