Young gay dreams of matrimony.

Japan Gay Pride parade returns after three year absence.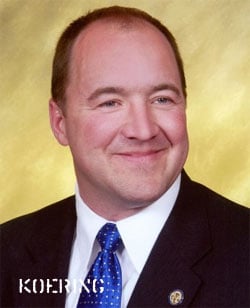 Gay Minnesota state senator Paul Koering, who supported MN's ban on same-sex marriage and made headlines after going on a date with porn star Brandon Wilde in June, has been unseated.

This even looks obscene.

Obama's Choice: Why the marriage equality decisions could be disastrous for the President.

Undercover at "Porno Pete" LaBarbera's anti-gay "Truth Academy".

How the Google/Verizon proposal could kill the internet in five years: "Googlezon is redefining the internet as a tiered service, like cable. And this new thing called the public internet is the lowest tier. Kind of like network television is the lowest tier in your television service options. From here on out, you will start to see the internet equivalent of cable service online: For an extra ten dollars, you can get the 'movie lovers' package, where your ISP privileges Netflix and Hulu traffic, giving them to you super-fast. For another ten dollars, you can get the 'concerned parent' package, which blocks peer-to-peer traffic as well as websites that they consider to be pornographic. And so on."

Robert Gibbs stands by criticisms of "professional left."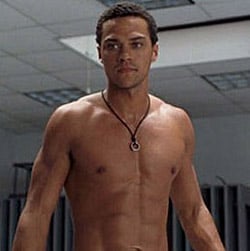 Grey's Anatomy has its priorities straight. Shonda Rimes: "We felt that having a shirtless Jackson Avery would be a benefit to society, so we're going to see a little bit of that early on in the season… We were saving him because he's so pretty—we didn't want to fire the gun too soon but I am feeling that we are going to have some good romance for him down the road." 

Two men charged in 2007 killing of lesbian in Bethlehem, PA. Police say robbery, not hate, the motive, though family members say otherwise.

Beyonce's fall campaign for Dereon.

A look at straight bartenders in Chicago's Boystown: "The decision the employees make about whether to out themselves as straight varies, with some choosing to hold off until asked and others being upfront immediately.
'I don't really share it right away. For some people, it ruins it for them,' Begale said. 'I don't really make it an issue to go around blabbing that I'm a straight guy.'"

Jeremy Renner does Men's Health.

A first look at the sets for the new Spider-Man musical.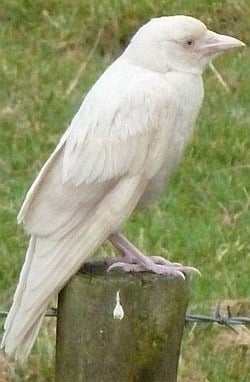 Holy crap, it's an albino jackdaw.

Robert Quintana, founder of Gay Pride Taos dies at 29: "Local police investigators indicate that there is no evidence of foul play surrounding the death. The New Mexico Office of the Medical Examiner has yet to determine cause of death but indicates that an underlying medical condition common in his family may have contributed to Quintana's sudden demise."

The new play Veritas dramatizes the 1920 gay witch hunt at Harvard.

Gay man dies after assault in Sligo, Ireland.

Iowa Republican Bob Vanderplaats launches Iowa for Freedom, meant to oust Supreme Court justices who legalized same-sex marriages.

McCain: "Snooki too good-looking to go to jail."

Gay German Foreign Minister Guido Westerwelle says he won't bring his partner Michael Mronz on trips to countries where homosexuality is outlawed: "We want to promote tolerance in the world. But we also do not want to achieve the opposite by acting thoughtlessly."