Perseid meteor shower on its way.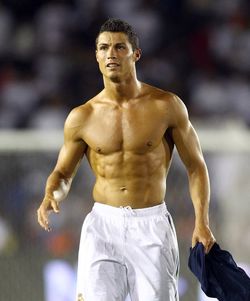 Wannabe actress offers report on Cristiano Ronaldo: "Now, while a lot of women appreciate a well-endowed man, this was just ­RIDICULOUS…intimidatingly so."

White House Press Secretary Robert Gibbs lashes out at "professional left": "I hear these people saying he's like George Bush. Those people ought to be drug tested. I mean, it's crazy…They will be satisfied when we have Canadian healthcare and we've eliminated the Pentagon. That's not reality." UPDATE: Gibbs walks it back.

Even though she has pledged not to take any campaign donations from gay-friendly companies, Sharron Angle has already taken at least $37,000. Will she return it?

Younger vs Older: The cast of Survivor: Nicaragua.

Coca-Cola defends marketing of unhealthy vitaminwater as healthy: "In a staggering feat of twisted logic, lawyers for Coca-Cola are defending the lawsuit by asserting that 'no consumer could reasonably be misled into thinking vitaminwater was a healthy beverage.'"

Joseph Gordon-Levitt and Channing Tatum share screen in short film.

Hubble photographs majestic spiral galaxy.

Gay marketplace booms in India: "Since July over 15 bars across New Delhi have hosted gay events, up from just one event at one bar a week two years ago.
India's first gay-products store, Azaad Bazaar in Mumbai, has seen a year of growth, penetrating mainstream stores across the country with its merchandise.
Queer-Ink.com, India's first gay online bookshop, is exploring publishing titles in the next six to eight months.
Manish Sharma, a gay events promoter from New Delhi, hosts regular parties attended by over 200, while Sanjay Malhotra runs India's first gays-only travel agency, IndjaPink."

Chicago Tribune: The Supreme Court should rule that equal protection means giving gays civil unions. "That course offers a compromise that, while satisfying neither side entirely, accommodates each in its central concern. It would show a respect for democracy and a humility about the role of the judiciary." Um, no.

Katy Perry's 'teenage dream', Josh Kloss.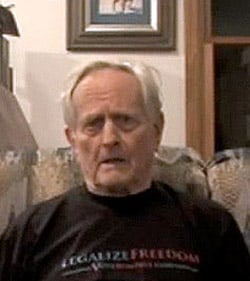 Mel Gibson's dad: The Pope is gay. "He's a slippery character."

The Real Polygamist Housewives of Utah.

Garden planted at site of Staten Island anti-gay hate crime: "Community leaders planted a garden Saturday at the site of an attack on a Staten Island gay couple, in hopes of bringing tolerance to a borough that has experienced a wave of bias crimes since April."

Jeffree Star banned from Temecula, California concert venue for being gay?

Anti-gay attack reported on Seattle's Capitol Hill: "The man was at the intersection of Harvard Avenue E and E Roy Street, headed north, when a stranger wearing a backwards baseball cap passed him headed in the opposite direction. As the stranger passed, he allegedly called the victim a faggot and then pushed the victim from behind, knocking him to the sidewalk. The report states that the victim 'struck his face on the concrete' causing obvious lacerations to his nose, lip, and chin, as well as several chipped front teeth. The victim stated that no other words were said by either party, either before or after the assault."