George W. Bush won't comment on the "Ground Zero mosque".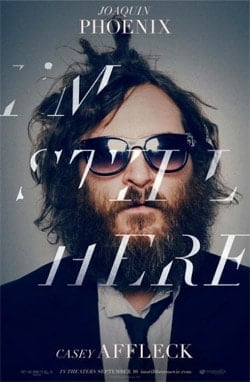 Joaquin Phoenix's cryptic documentary gets a trailer.

True Blood fans, here's the magazine cover you don't want to miss (possibly nsfw).

Safe schools chief and GLSEN founder Kevin Jennings on last year's right-wing attacks against him: "As the leading proponent of stopping bullying in America, I was not allowed to be bullied out of my job. I've been preaching for 25 years that bullying is not OK. There was no way I could then say, 'OK, you can bully me.' "

More reactions on the Ninth Circuit Court's stay of the Prop 8 ruling: Jerry Brown, California Assembly Speaker John Perez, NOM, Courage Campaign's Rick Jacobs, Maggie Gallagher.

Log Cabin Republicans rarely delve into gay rights issues at chapter meetings.

MoveOn steps up boycott of Target.

Facebook location set to face off with Foursquare: "As we've been saying for months, it seems highly likely the Facebook is going to take a platform approach to location. That is, they're more likely to federate other location streams (such as Foursquare's) while they themselves remain fairly cautious with their own location services."

Joe Manganiello promises more nudity on True Blood.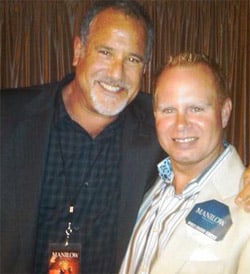 Steven Slater hires gay PR honcho Howard Bragman.

Jonbenet Ramsey at 20?

Here's a spreadsheet of every member of the House of Representatives and their Facebook, Twitter, YouTube, Flickr, addresses and RSS feeds.

Rachel Maddow and the Rev. Dr. Joan Brown Campbell to receive Walter Cronkite award from Interfaith Alliance: "The Walter Cronkite Faith & Freedom Award, established by Interfaith Alliance in 1998, recognizes individuals who courageously promote democratic values, defend religious freedom and reinvigorate informed civic participation. The award recognizes individuals whose actions have embodied the values of civility, tolerance, diversity and cooperation in the advancement of public dialogue and public policy on traditionally controversial and divisive issues. Mr. Cronkite served as Honorary Chairman of Interfaith Alliance until his death in 2009."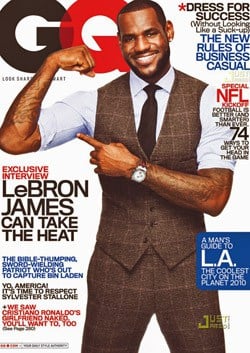 LeBron James flexes for GQ.

Suspect in murder of D.C. gay man claims self defense. "'Defendant McLean alleged that the decedent was forcing him to be a male prostitute,' says the affidavit. 'According to defendant McLean, the decedent held a knife to the throat of defendant McLean in the early morning hours of August 8, 2010 and threatened to kill him. Defendant McLean claimed that he began to stab the decedent in the chest and then he (defendant McLean) blacked out and does not remember the remainder of the stabbing."

Gay activist launches campaign to oust gay executive director of the Utah AIDS Foundation Stan Penfold, who is also Salt Lake City's first openly gay city councilmember. "Matthews, a former UAF volunteer, complains that Penfold has eliminated HIV/ AIDS prevention and support programs even as Utah's infection rates continue to climb — tripling from 2000 to 2009. Matthews also charges that Penfold's role as a part-time City Council member has short-changed his full-time job.
'It has been detrimental, during skyrocketing HIV infections, to have the executive director of the Utah AIDS Foundation now have his attention split with the also very pressing business of the City Council,' Matthews said."