Rather than celebrate the premiere of their new show with their fellow
castmates, Michaele and Tareq Salahi of The Real Housewives of DC threw a "super-trashy" party, along with a $25 entry fee, at a gay club.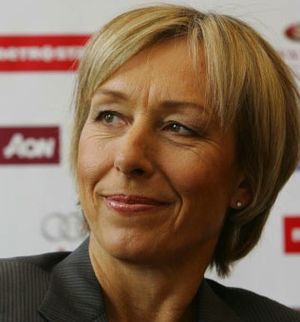 Martina Navratilova on the day she found out she had breast cancer: "I heard on February 24, which is kind of my 9/11. You don't forget the day when your life is completely changed forever. Although I did not hear the word cancer, your biopsies (are) positive. I am like 'positive is usually good, wait a minute, that is not good, what does it mean?'"

March against anti-gay crimes in Staten Island.

Brody Jenner makes an unfortunate hairstyle choice.

1,000 year-old bison "drive line" discovered in Montana.

Britney Spears will not show up on the upcoming Glee episode dedicated to her music.

Jamie Foxx criticized the decision by Laurence Fishburn's daughter, Montana, to become a porn actor. She tweeted in response:
"Jamie Foxx actually has a gay porno in the works with Vivid. Don't
believe me, just ask him about it and tell him I told y'all."

American Idol winner Fantasia might be the latest celebrity to have a sex tape.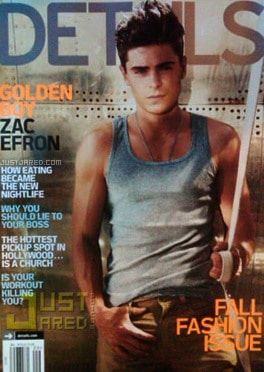 Zac Efron was
asked why he doesn't play the field:
"Bathe in pussy? Yeah, I think a lot of guys would enjoy that. Believe
me. I rack my brain thinking, 'Why am I not out there playing the
field?' One of my buddies was like, 'You have no idea what's going on.
You're peaking on ecstasy and watching TV.' But that's not in my heart."

First gay bar opens in Jackson, Michigan. 

Pretty amazing video of a stingray giving birth to three baby sting-rays.

Marc Jacobs will create a plus-size clothing line.

The gay rodeo returns to the Windy City.

Inhumane: Man dies after a sauna contest where temperatures got as high as 230 degrees.

Spectacular footage of a tornado destroying a farmhouse in North Dakota to bit. Fortunately, the family who owned it were not home at the time.