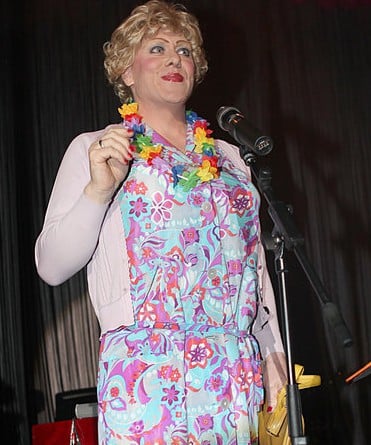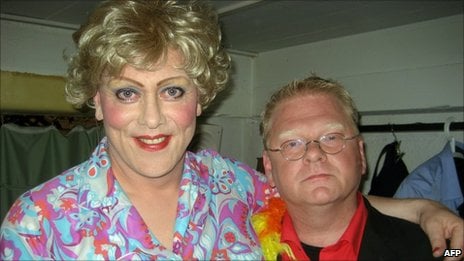 The start of gay pride in Reykjavik saw that city's mayor show participants of the events just how comfortable he is in a wig, makeup and a floral print dress. Mayor Jon Gnarr, a comedian who was voted into office just two months ago, showed up in drag and joked to those in the crowd: "This is what we get for voting for a clown in elections."
Gnarr's performance continues to display the extreme progressiveness of Iceland. As you know, Parliament introduced marriage equality to the country earlier this summer and soon after Prime Minister Johanna Sigurdardottir, the world's first openly gay head of government, married her long-time partner, Jonina Leosdottir.
One more photo of Gnarr in drag AFTER THE JUMP.